I am loving the pumpkin spice craze. It's true and I am not afraid to admit my love of all things pumpkin spice. My co-workers and I are even having a "pumpkin" day in the office. The countdown is on for one of the best days ever at work.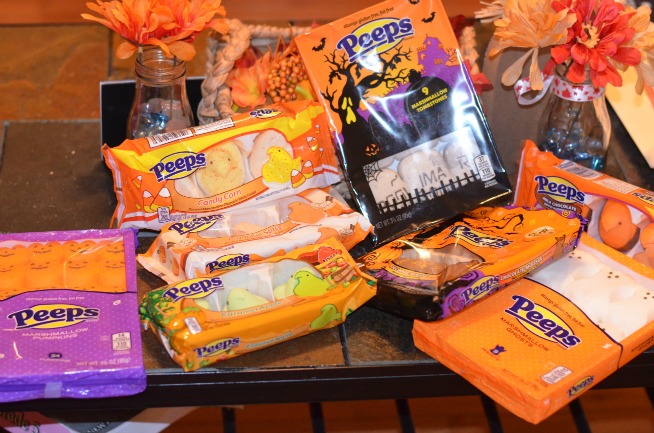 PEEPS® sent me this wide variety of their fall flavors to review. As you know, I tell the truth and no fluff. The girls and I are in love with the candy corn and the pumpkin spice. Each of us are not real crazy about peeps, but both of these flavors could bring us around to being crazy about peeps. There are new flavors this year. Personally, I think PEEPS® nailed it by dipping the chicks in white fudge and caramel fudge. Believe me, you will not be able to eat just one. It's a different taste than regular PEEPS®.
NEW PEEPS® Pumpkin Spice Flavored Chicks Dipped in White Fudge: PEEPS® is joining the highly anticipated trend with new marshmallow Chicks in a pumpkin spice flavor that are dipped in white fudge. SRP: $1.99 for three count package.
NEW PEEPS® Caramel Apple Flavored Chicks Dipped in Caramel Fudge: Caramel apples now come in a cute and quirky Chick shape! PEEPS® captured the taste of this fall tradition with marshmallow Chicks that are apple flavored and dipped in caramel fudge. SRP: $1.99 for three count package.
NEW PEEPS® Candy Corn Flavored Chicks Dipped in White Fudge: Orange, yellow and white, these PEEPS® Chicks are sure to delight! PEEPS® is now making Chicks that are candy corn flavored that will be gobbled up this fall. To really give your taste buds an extra treat these festive Chicks are dipped in white fudge. SRP: $1.99 for three count package.
Would you like to try the new flavors? You are in luck. Head over to the PEEPS website and receive 30% off through October 31, 2015 with this discount code: HALLOWPEEPS15
If you like the regular PEEPS®, then you will not want to miss out on the other flavors:
NEW PEEPS® Tombstones: Fun and frightening  marshmallow grave markers
PEEPS® Chocolate Mousse Flavored Marshmallow Cats: Black cat chocolate mousse marshmallows
PEEPS® Marshmallow Ghosts: White ghost-shaped marshmallows adorned with spooky faces
PEEPS® Marshmallow Pumpkins: Orange pumpkin-shaped marshmallows decorated with jack-o-lantern faces
PEEPS® Milk Chocolate Dipped Marshmallow Orange Chicks: Package of three delectable marshmallow Chicks dipped in milk chocolate
PEEPS® and Company have other great candies that you can enjoy this fall. Each evening I come in from work, I have been enjoying a couple of the peanut chews. Peanut and chocolate is a great combination and just a little taste of sweetness needed at the end of a work day. The girls and their friends are enjoying the Mummy's Mix. This would be a great treat to give out at Halloween or Fall Festival party. You can purchase these on the PEEPS® and Company website and save 30% off as well until October 31, 2015.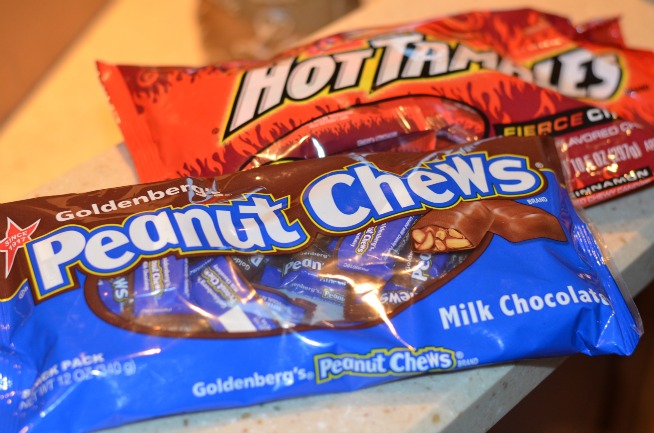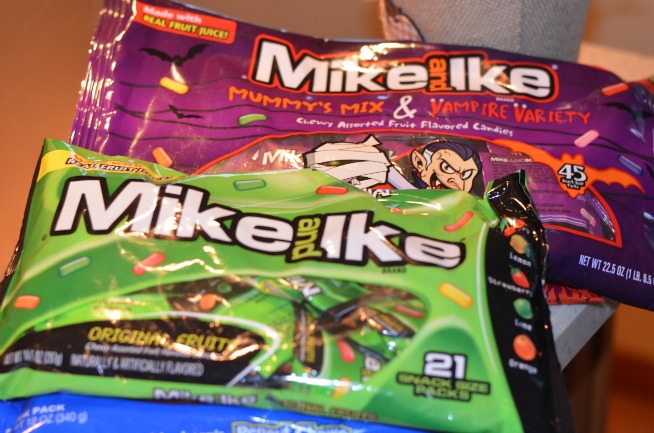 Stay updated with PEEPS & COMPANY® new products and exisiting products by visiting their Facebook page, Instagram page, and/or Twitter page.
PEEPS & COMPANY® provided me with product information, samples and a discount code for this post.