Today I am thankful for the gift of giving! I have always lived by the mentality of it is better to give than to receive. I love giving gifts and trying to make people smile. I often get asked, how I can just go up to someone and start a conversation. I definitely get this from my dad. I do not meet a stranger and I can do me some talking ;). I love to talk and try to bring an smile to one's face. I definitely can do some klutzy things at times, so I can get quite a bit of laughs out of people. I am just thankful that God has given me this personality and I hope that it will always shine.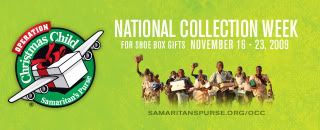 This evening we were invited to the Veggie Tale's Screening at Samaritans Purse. We are heading into the Operation Christmas Child season. There is a new Veggie Tale DVD out this wonderful Christmas season named Saint Nicholas. We were able to watch it tonight and my whole family was so intrigued. (Make sure to read all the way to the end of this post for a chance for your family to win their very own copy of Saint Nicholas.)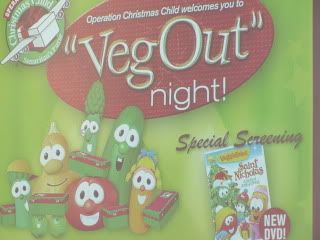 It presented such a great message and is actually based on the concept of Operation Christmas Child. My girls were glued to the screen the entire time as well as hubby and I. It really captivated what Christmas is all about. Quoted text from the Big Idea website about the new DVD.
"A Story of Joyful Giving! Find out as the Veggies discover the true joy of giving to others — at Christmas time and throughout the year!
Laura Carrot's Christmas stocking might be empty this year because her dad is in danger of losing his job. While Larry thinks a letter to the North Pole should fix the problem, Bob knows what will really help … and tells the story of a little boy named Nicholas who made a discovery in Bethlehem that changed Christmas forever. But what did Nick learn and how can it possibly help Laura and her family?!"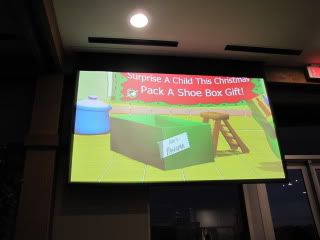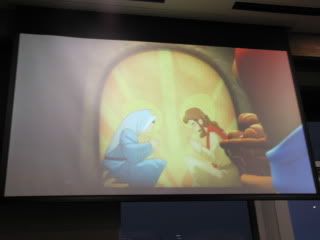 Also at the beginning of the screening, we were shown a short video of kids receiving their shoe boxes last year. Seeing these reactions first hand was priceless and would bring you to your tears. I had told the Human Resources Manager last year, that the song "I Can Only Imagine" comes to my mind when I think of these shoe boxes being given out overseas. I was right… when I got to see first hand in the video tonight. The smiles and the joy these kids show by opening up their shoe boxes is what makes the gift of giving worth it all. We are making these boys and girls day by a simple shoe box of goodies. I took some pictures of the kids reactions: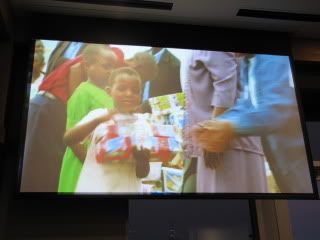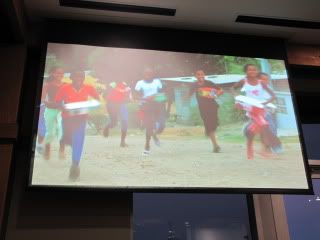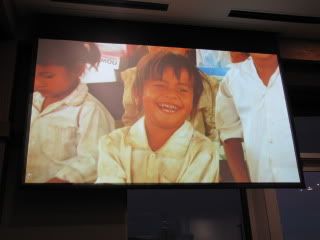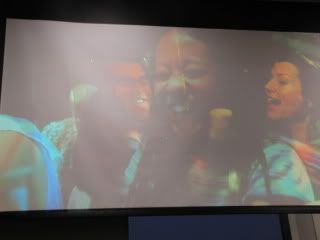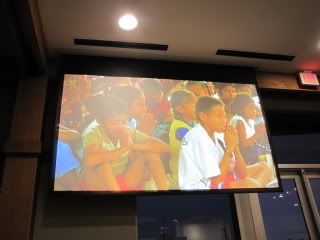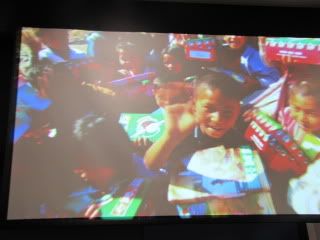 We are going to fill a shoe box this year for every family member in our family. We are actually honored to live in the same town as Samaritan's Purse where Operation Christmas Child takes place. My dad is a yearly employee and my mom is a seasonal employee, so as you can tell this really touches deeply to my heart. I am so happy to get the girls involved and we are actually going to participate in family day this year so our girls can see firsthand what all goes in the cycle of the shoe boxes. Hubby and I are also going to volunteer one night to help on the shoe box line at Samaritan's Purse.
I am going to challenge you this Holiday season to pack just one shoe box in your family. If you can do more, that would be awesome as well. Here are the directions of what you need to do. Now, remember make this a family affair. Let your whole family be a part in picking the items. I would make this a yearly tradition as well so your kids can pass this tradition onto their kids as well. Here in America, we are very spoiled with lots of material possessions. Can you imagine what a kid overseas will do when he opens just a piece of candy? Even a notebook to draw on? Or a little pocket radio to listen to tunes? All these things we take advantage of and don't realize how a small child is sitting and yearning for the chance to experience these things. Please pray about it and my hope this Holiday season is you will make one special little boy or girl the happiest person on Earth :). Here is a video from Operation Christmas Child that is very touching and will let you in on the excitement of these boys and girls!
Happy Holidays Everyone!!
I would like to giveaway one Veggie Tales: Saint Nicholas DVD to one family courtesy of BigIdea.com. Please leave me a comment below if you would like to win. I will pick a winner next Monday, November, 9th, 2009. If you tweet this post, I will give you an extra entry. Please leave an extra comment below if you Tweet :).