The Friday before Mother's Day, I was having lots of pain (it was just a few short hours after the Tea I was hospitalized) but I knew I had to put my big girl pants on and but that smile on for my oldest daughter M. She had talked about this day for weeks and there was no way I was missing it. She was so happy when I walked through those doors, her graceful walk come to meet me with a beautiful flower she had made.
I captured some artsy pictures and video to put together a little web show for you. I tried so hard to take a picture of the power point presentation that M helped put together, but once it showed mine and M's picture, the tears would not stop flowing so I couldn't capture a picture. I did put it together in Photoshop of what it looked like on screen.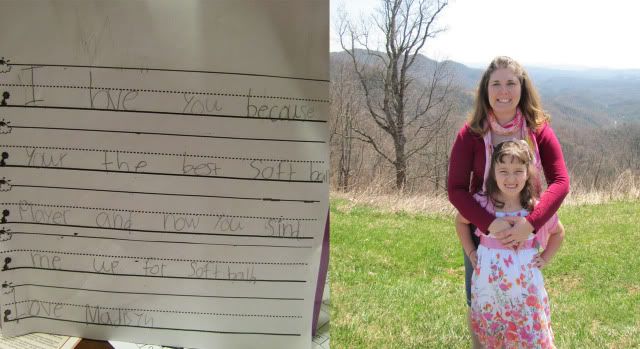 See why I had tears? I love her so much. Take a peek into the Mother's Day Tea and see why this Day will forever be engraved into my mind.
I love being a MOM!