We love to buy in bulk. My husband wants us to have plenty of items in our storage closet at all times so he will not have to make any frantic runs to the store. April is the time to stock up on many of your must-have household products at your local Walmart. Don't like to go out shopping? This is no problem as you can shop online.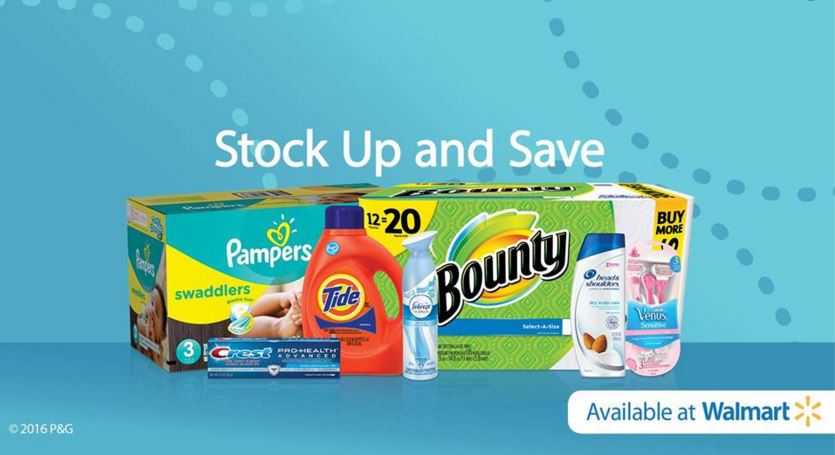 Since I knew we were running low on most of these products, I had my husband and the girls meet me at Walmart after work. My list was made, my coupons printed, and the mission was started. The entire family was in on this mission to find the great deals and match up the coupons.

We had great family time shopping, As you are well aware, spring is in the air which means full on spring time cleaning mode. Why not go ahead and stock up on all your household needs while you are cleaning? It makes sense (literally and monetary) and saves you time as you will not be making multiple store trips.
You can pair up these great savings at Walmart with coupons and using the ibotta app. As I made my list, I went on coupons.com to do a search for coupons. Can you believe I was able to find a coupon for almost every product I bought?!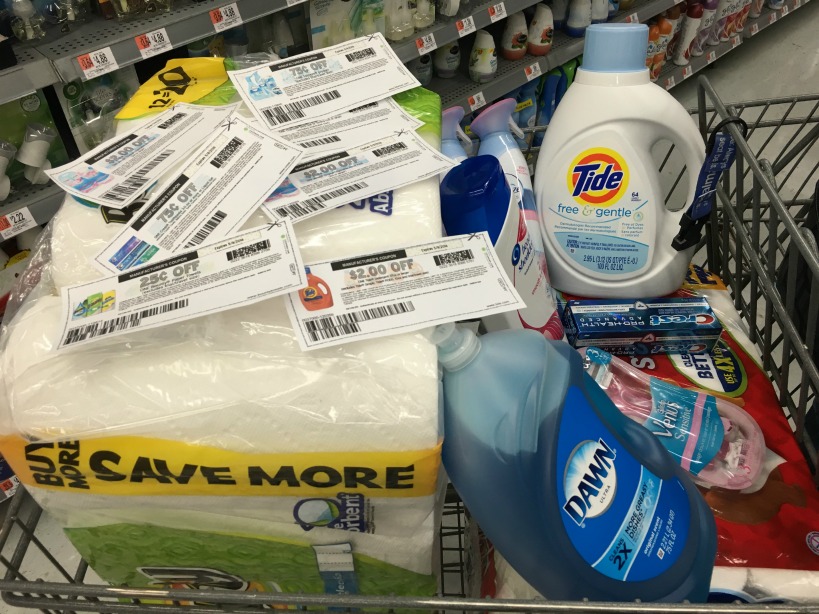 My total came to $76.25 before coupons. My total after coupons was $76.00. Great deal and our supply "magic" closet is stocked! You may ask why we call the closet the "magic" closet. Our girls name the closet this because if we are looking for something specific, we check the supply closet. The particular item always "magically" appears. It's great!
As you can see, the April Stock Up & Save Event is full of the top brands like Tide, Bounty, Pampers, Venus, Gillette, and more. When you stock up to get everyday essentials for less, you won't run out when you need something most. So, go ahead and make your list, then travel to your local Walmart. Don't forget, you can also head to www.stockupsave.com to order.
If you're afraid of missing out on the event, you can "attend" the April Stock Up & Save Event on Facebook to learn more information and get reminders throughout the month.
Disclosure: This is a sponsored post for Walmart/SheSpeaks. As always, all thoughts and opinions of my own.