Can you believe our Panthers are going to be playing in the Super Bowl this Sunday? This is so exciting for the Spink Household!
As #SB50 draws near, the team at the premier entertainment destination of the Carolinas put together a special video message for the Carolina Panthers, wishing the team good luck on Sunday as they take on the Denver Broncos. So what are the two things that the two Carolinas share? Click here to download the video message and get the answer to this trivia question.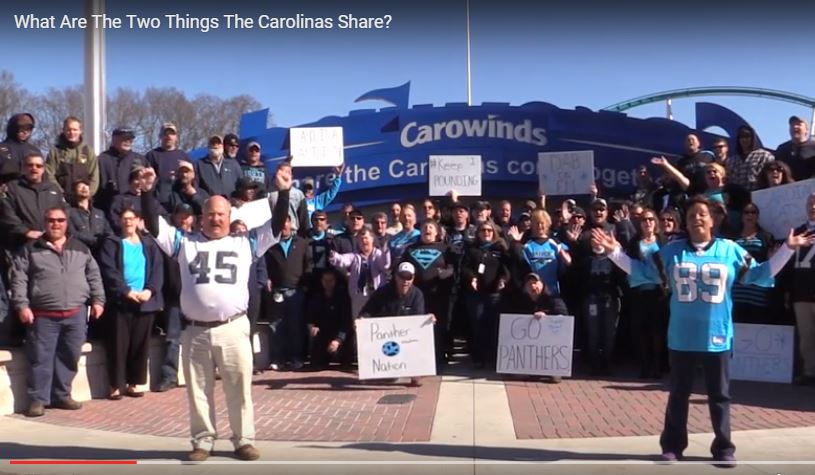 In addition, Carowinds is joining in the quest to turn the Queen City blue and show support for the Panthers! The park will go blue Friday night, illuminating the lift hill of the record-breaking coaster, Fury 325, with blue lights. Also, Skytower, which takes you high above the skies for a bird's eye view of the park, will feature blue cat eyes. Several other guest favorites will feature the blue theme in honor of the Panthers including: Intimidator, Windseeker, Afterburn and the beloved wooden coaster, Hurler. There's also a Panther growl playing in Carowinds' midways.
#GoPanthers #KeepPounding