How do you get kids excited about reading? Why have a character in the book that looks like them and has their name of course!
Both of my girls loved all types of books and we always have special quiet times during the days that they are home from school. Since they were out the whole month of December, M had a very special book to enjoy reading. This book was by the Little Wonder Company and what made it so special is that there was a little girl in the book that looked just like her and had her same name.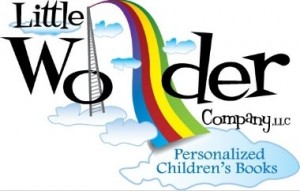 A mom set out on a new venture and created Little Wonder Books. You are able to personalize a girl or a boy book for your child.
Listen in to this short video to get our full review of the Little Wonder girl book.
Pretty interesting book isn't it? I now need to make my other little girl L one as she has been so interested in M's book. Now it would not be right for us to enjoy these books all to ourselves, so we are doing a giveaway.
One of our readers will get to enjoy their own personalized book with their child.
How to enter:
Leave a comment below on if you have ever created a personalized book for your child!
Extra Entries:
Join One Moms World on Facebook
Join Little Wonder on Facebook
Tweet About This Contest
Subscribe to our Feed
Make sure to leave an additional comment for each extra entry. Contest will end January 10 at 11:59pm ET.
Disclosure: Thank you to Little Wonder for supplying M her very own book so we were able to implement this review. No compensation was included.