Oh Crazy Love… How I love you ;). Hubby and I have a huge heart for music in our family. And.. its not that we just enjoy one type of music, we love all types of music. We have passed this passion onto our girls as well. There is usually not a night that goes by that there is not some music blaring with dancing all throught he house. I love it!
When we were sent Michael Buble's new CD "Crazy Love" last week, hubby and I put the CD in and just looked at each other and smiled.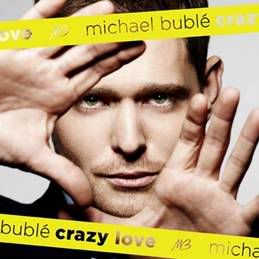 Take a minute and watch his featured song "Haven't Met You Yet Baby"
Awesomeness right? You do know this is his first CD released in two and half years. It features two original songs along with his always original take on 11 standards from various eras. The CD definitely takes you on a journey of a variety of original songs. We really enjoyed it.
Guess what? You can enjoy it as well. I have 5 CDs up for giveaway to 5 lucky people! All you need to do is leave a comment below that you want to win. For extra entries, blog, tweet, subscribe to our feed or Facebook this contest. Please leave a comment for each extra entry that you do. I will use Random.org and pick five winners on November 12, 2009.
Full Disclosure: We were provided this CD for the review, but this review was written from my heart with no monetary value exchanged.