Today I am so thankful for weekends. We are always so busy during the week with school, work, church and extracurricular activities that there is not much time for down time. Weekends we all sit down and talk about the week and always go on a little adventure with the girls. We are not much of staying home, so it just gives us the chance to get out as a family and have some reconnection time from the hectic week.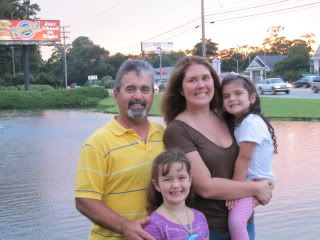 One thing on the weekends, I really look forward to is Sunday lunch. Each week my mom and I take turns cooking Sunday lunch after church. I so enjoy getting the whole extended family getting together and now that it is fall, we all sit down and watch football after lunch. You can hear screaming, "its good", or just some plain cheering from us all. It is funny to watch us all get into the games so much!
I have always said why can't weekends be 5 days and weekdays be 2 days haha. Thank you Lord for giving us weekends that we can make special memories with our families!
Do you all have special weekend traditions your family does?