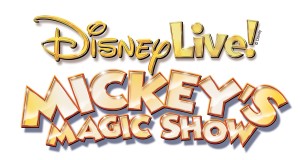 Coming off the best family vacation ever – Disney World, we are so excited that we get to party with Disney more this coming week on April 1st, 2011 here in Raleigh, NC area. Yes, I do realize this date is April Fools Day, so I am sure Mickey is going to have so many tricks up his sleeve.
Mickey Mouse, Minnie Mouse and a host of Disney friends come together with a world-class illusionist to perform magic from legendary Disney films right before your eyes. See the Fairy Godmother transform Cinderella's rags into a beautiful ball gown in a split second; the spectacular levitation of Aladdin's Princess Jasmine; and the enchanted dancing brooms of Fantasia. Join Donald Duck and Goofy, Alice and the Mad Hatter, and many more for a one-of-a-kind stage show you'll never forget. Mickey's Magic Show is a whole new way to experience Disney magic with your family!
Come join in the fun on April 1 either for the 3:30pm ET or 6:30pm ET show at the Durham Performing Arts Center. Since, I was able to talk to Mickey Mouse last week, he worked his magic and is letting me offer a discount to my readers.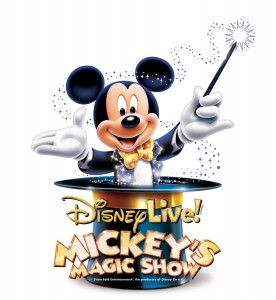 Enter the code TWC and receive $3 off $34, $24 and $14 price levels. Let the "magic" begin!