Disney? That's right, Disney is coming into town here in Raleigh, NC and they are bringing the widely popular Toy Story 3 characters with them!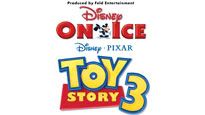 My oldest DD's M reaction from last year's Disney on Ice is still etched in my memory.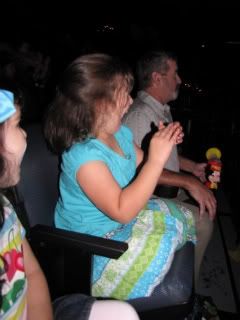 She was so excited and I cannot wait to surprise both girls again this year with a trip to see Disney on Ice in December.
Toy Story 3, the record-breaking #1 movie in the world, is so hot it's cool as everyone's favorite toys take to the ice in Disney On Ice presents Disney•Pixar's Toy Story 3! An award-winning creative team and a cast of world-class skaters are bringing Woody, the pull-string cowboy; space ranger Buzz Lightyear; Jessie, the yodeling cowgirl; and the rest of the gang to fans and families around the country in this brand-new live ice spectacular produced by Feld Entertainment. This fast-paced and witty tale of friendship will make a stop in Raleigh at the RBC Center, Dec. 8-12.
Can you imagine seeing your kid's faces when their favorite all-time characters from Toy Story show up live right in front of them? Oh it will be awesome. Here is a sneak peek look from the show:
The nice and wonderful folks over at the RBC Center are offering my readers a HUGE discount. The discount they are offering is a flat $11 price for tickets in the $22 and $16 price levels. Use the code "JESSIE" during your purchase. The code is good for Thursday night, Saturday morning, Saturday night and both shows on Sunday.
Hope to see you there 🙂