What do you do when it is negative zero outside with more snow on the way? Treat your family to a delicious pot of Taco Soup! My family loves this soup and it is very easy to make in your crock pot. My bestie, Cindy, shared this recipe with me back in 2009. Each winter, we enjoy it multiple times.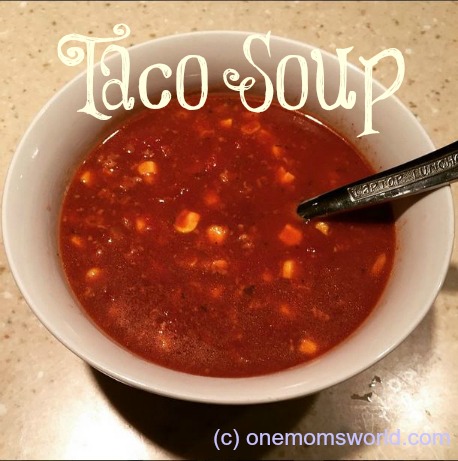 Ingredients:
1 lb. ground turkey
1 can chopped tomatoes
1 can light kidney beans
1 can dark kidney beans
1 can white corn
1 envelope taco seasoning
1 envelope ranch dressing mix
Directions:
Brown ground turkey in skillet. After draining ground turkey, add to the crock pot. Add all cans (undrained) and envelopes to the crock pot. Cook on low for 3-4 hours.
Enjoy!