It is the most wonderful time of the year. Well, one of the most wonderful times of the year. My girls are moving on up in their school careers. I will never have another kindergartner and this makes me so sad. How can I be a mom of a 3rd grader? Time you know, you could put the brakes on a little bit. That would be the best thing ok?
Introducing, my newest 1st grader and 3rd grader.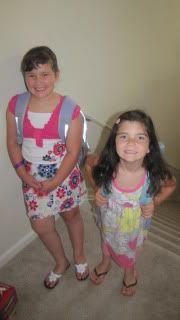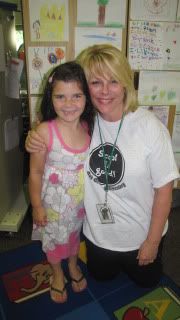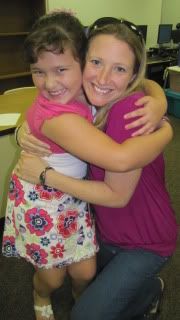 We have so much planned for the Summer and are going to enjoy every single minute of it. I actually have put together a schedule that will keep the "I am bored" comments at bay and will share that tomorrow. In the meantime, take a moment to see these cute End of Year Teacher Gifts I found on the Skip To My Lou craft blog.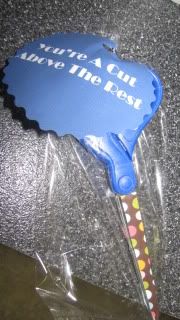 Teacher Appreciation Flower Picks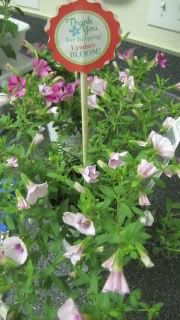 Both crafts were a huge hit with all the teachers. I included a hand written thank you note to each teacher as well detailing how much I appreciate them. Teachers do a very hard job and we need to always remember that they are not definitely in teaching for the money but for the love of the children.
Let the summer memories begin!