New series starting here at One Moms World. NC has so much to offer from the mountains of NC all the way to the beaches of NC. My family is going on location to different areas in NC to provide a real family fun review and recommend places that you can visit all across the beautiful State of NC.
First Stop – Natural Science Center of Greensboro, NC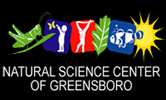 We decided to hit the road this past Sunday afternoon and see what the buzz was all about at the Natural Science Center. We were greeted with dinosaurs, monkeys, turtles and….
As you can see in those three short minutes, there is a lot of fun for families at the center. We were not even able to participate in all the activities in one afternoon but the girls were overflowing with smiles and so many stories. Each day there are different events in the center your family can get involved in just as you saw that we were involved in on the video. The center is very family friendly and welcomed us in with open arms.
The center has their own 40 feet dome that houses the Omnisphere. We were so sorry that we did not get to view a show but that just means that we have to go back. It is brand new and very much state of the art. This Friday, they are having a Beatles Show which is a must-see evening laser show featuring songs from the Beatles set to an amazing laser show of light across the 40 foot OmniSphere Dome Theater. Coming up in June is a U2 show. Keep check on their schedule located here as they have some very intriguing shows lined up for all families.
The science activities inside can keep your attention most of the day, but definitely venture outside the the Discovery Zoo. You are getting a 2 for 1 bonus when you arrive at the science center with the zoo they have on-site.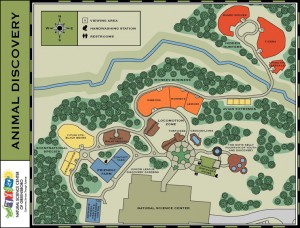 The girls were over the moon excited about seeing all the animals. You all know that L is a huge animal lover so this just made her day. The animals were showing off at their finest too on Sunday. They even have a family farm that you get to walk into and feed the animals and pet them. L exclaimed "Mommy, this is the best day ever!" – Music to a parent's ears.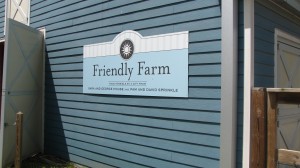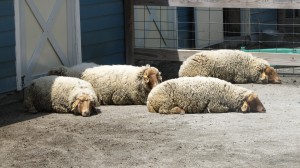 Go ahead and add to your must-do list as the kids will not be disappointed. Just allow most of the day and pack a picnic lunch so you can enjoy the center at its fullest.