We are finally home. Last week consisted of traveling from Raleigh, to Atlanta, to Tampa, to Atlanta, to Raleigh, to Asheville (Type A Mom Conference) and then HOME! What a busy week it was but it was so very interesting indeed. There will be more to come this week but I have a questions?
At the egg farm in Tampa this past week, I was shown two different egg farms. Don't I just look so cute in my new attire?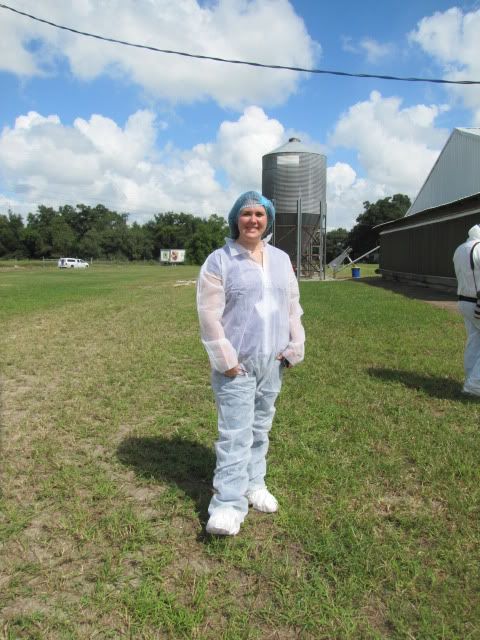 Which does your family use before I go into details in a later Blog Post?
Caged Egg Farm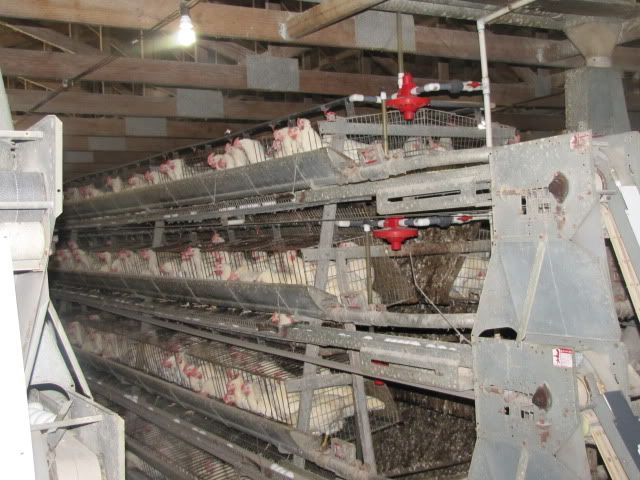 OR
Cage Free Egg Farm
It is very eye opening the differences in which like I said will go in further details this week.