Fans who haven't made it out to Charlotte Motor Speedway to see the all-new light display at Speedway Christmas have even more reason this week to make room on their calendar for the biggest and brightest light show around.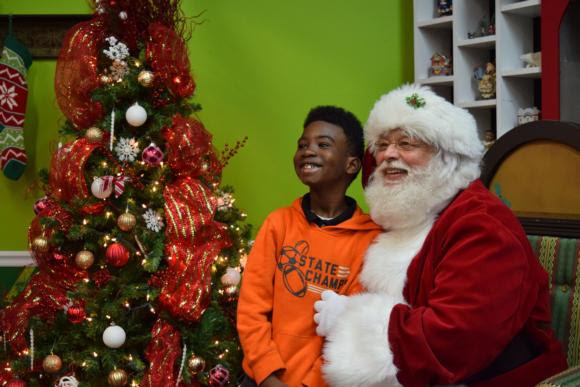 All week leading up to Christmas, there's no better way to get into the holiday spirit than a trip through the 3 million lights and bustling Christmas village that make Speedway Christmas a can't-miss family tradition. Here are a few of the highlights fans will enjoy this week:
'Frozen' Playing on the Big Screen Every Night
The hit Disney film "Frozen" will be playing on the enormous, 16,000-square-foot big screen HDTV in the infield every night this week (excluding Christmas Day). There's no better way to watch the already-classic story than at Speedway Christmas, drive-in style. Families can enjoy the movie from the warmth of their cars by tuning their car radios to 101.5 FM to hear the film's audio.
Pictures With Santa, Ice Princess
In addition to snapping a photo with Santa (through Dec. 24), fans will also have the opportunity to interact with an ice princess every night this week, except Christmas Day. Fans can find the princess in the Christmas village. Don't miss out on a special chance to take a photo with the royal guest.
Christmas Village Open All Week
The lively Christmas village will extend its holiday hours and be open every night throughout Christmas week, except Christmas Day. Fans can experience the real-life feeling of ancient Bethlehem, visit friendly animals at the petting zoo, make their own commemorative crafts in the Elves' Workshop, take a horse-drawn carriage ride, roast marshmallows and so much more.
Last Chance to Visit Santa Claus
Christmas is getting closer, but it's still not too late for fans to make sure Santa knows what's on their wish list. Speedway Christmas visitors can meet Santa every night through Christmas Eve to make sure they've made the nice list. Fans will even have the chance to snap a photo with the jolly ol' elf before his big night!
Speedway Christmas is open nightly from 6 to 10 p.m. through Dec. 30, excluding Christmas Day. Tickets are available online or at the gate. Admission at the gate is $25 per car through Christmas Eve. Group rates are available.
Need details? Call 1-800-455-FANS (3267) or visit the website.