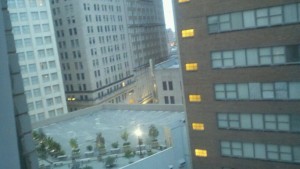 You heard right friends, I flew into New Orleans, which ironically is one of my bestest's hometown. The problem with this, is she is not here to show me around but she was so sweet and kind to give me the low down of where all the safe places were at.
I am here for the Mom 2.0 Summit. Expect lots of fun pictures and my thoughts of the city once I return. But… make sure you tune in this weekend to Family Movie Night. You will enjoy it so much and it is time we bring back our TV to where the whole family can enjoy.
Without futher ado… let the good times roll here in New Orleans!