Did you know that 40% of children are affected by allergies each year? Those 40% children miss 2 million school days a year too due to seasonal and indoor allergies. Very eye-opening right? My youngest daughter L is in that statistic. Last year, she missed 25 school days due to her allergies and asthma. The past two days have been so hard on her, and I have to question my choice each morning whether I should send her to school or not.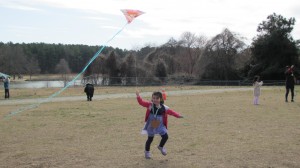 You see, it is Spring and it is one of the seasons that really takes a toll on her little body. Runny nose, sneezing, red eyes, dark and swollen eyes, and mouth breathing are all the symptoms that L is experiencing right now. All of these symptoms are actually common allergy symptoms. L says: "Mommy, my teachers keep telling me bless you all day long." Bless her!
Unfortunately, allergens are everywhere, both indoors and out. Since we had a long and cold winter, L has been enjoying playing outside every evening as soon as she comes home from school. It breaks my heart because I know she is going to pay for it come later that evening. She loves outdoors though, so I cannot keep her inside all the time…
Exactly what can we do to help our kids with indoor and outdoor allergies? Children's Claritin is helping us with tips!
1. Declutter: Knick knacks, stuffed toys and clutter are major dust collectors
2. Keep decor smooth and simple: Remove carpet, as smooth floors (such as hard wood and tile) trap fewer allergens.
3. Wash allergens away: Have your child shower and change clothes after playing outside to wash off allergens on skin, hair and clothes.
4. Encase bedding: Use allergen-proof zippered encasings for pillows, mattresses and box springs to protect your bedding from dust mites.
5. Put clothes away: Keep all of your child's clothes in drawers or closets; never leave them lying about the room.
6. Turn up the AC and clean filters: Pollen can travel hundreds of miles by wind, so keep windows and doors closed. Air conditioners filter pollen and other allergens, but they can also be breeding grounds for mold, so be sure to keep filters clean and consider using a HEPA (high efficiency particulate air) filter.
Using these tips can help when dealing with allergies. Allergies can effect so much more in your child's day. Allergies can reduce school performance because allergies did not let them get a decent night's rest so as a parent, we need to do all we can to help our kids.
My L is on inhalers and a couple allergy medicines. One of her medicines she takes is 10mg of Claritin each day. She definitely would not be able to get through each day without it. Talk with your child's doctor and see if Claritin would be a good fit for them. The great thing about Claritin is it provides a 24-hour relief from the worst indoor and outdoor allergy symptoms and it is non-drowsy.
Disclosure: This info is not to replace your doctor's recommendations. Speak with your doctor first before trying any new medicines. I was not compensated for this post. We have been using Claritin for over a year for L's allergies.