We are in the midst of a snow day today. If you recall from my post last month, one of my reasons that snow days rock was SNOW CREAM!
I scream, you scream, we all scream for snow cream.
During our adventures in the snow this morning, I gathered up a big bowl of snow cream to bring in for a delicious serving of snow cream. Here are the easy steps:
1. Gather a big bowl of snow cream.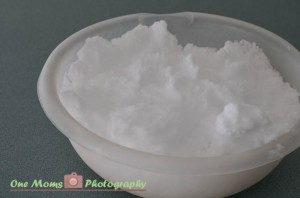 2. Pour 2 cups of milk in the bowl of snow.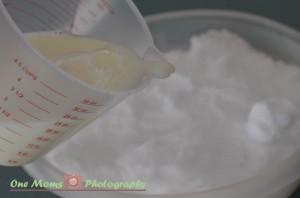 3. Pour 1 cup of sugar in the bowl.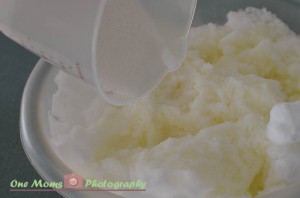 4. Pour 1 tablespoon of vanilla extract in the bowl.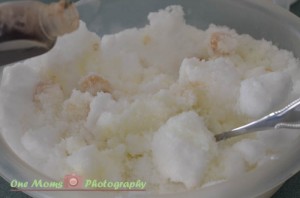 5. Stir all ingredients together and Enjoy.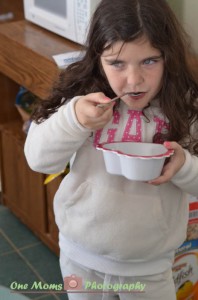 This is such a delicious treat that my parents would always make for me and now I am getting to pass that tradition on to my girls. The recipe is such an easy one but just make sure you do not use the first snowfall of the season.
Great homemade dessert with no processed ingredients. Perfection!