We are huge salsa lovers. My family can down a jar of salsa in no time. No particular kind is our favorite either, we are a fan of all kinds.
During my visit earlier this year with Moe's Southwest Grill, I was able to team up with other bloggers to come up with an awesome salsa recipe. We were called the Salsa Superstars because you know… we are well superstars ;).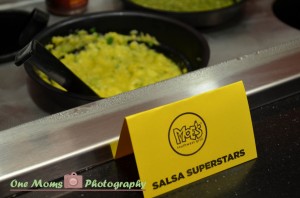 Moe's Southwest Grill gave us a tray full of vegetables and fruit. No other directions were given. We just had to pull our heads together and come up with our own salsa recipe. We got this!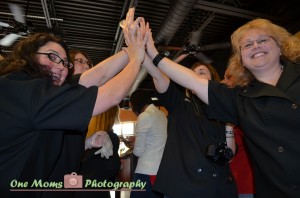 We immediately got into action by cutting the fruits and vegetables. Our secret weapon in the recipe was pineapple. It really make the salsa stand-out.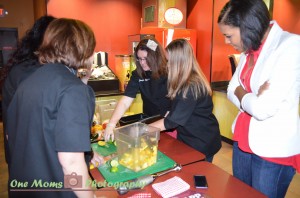 I have to say, our recipe was a huge hit. Now it is your turn to tell Moe's Southwest Grill your best salsa recipe.

Enter the Raise the Salsa Bar contest by submitting an original salsa recipe (and be sure to give it a fun, unique name) before Friday, June 29, 2012. The Moe's team of judges will select semi-finalists based on ingredient selection, originality and feasibility. Moe's fans will vote on their favorite. From there, Moe's Executive Chef and fellow judges will prepare and taste the top three recipes. At which point, the winning salsa will be chosen and then featured in Moe's salsa bars nationwide. Pretty cool right? Now, is your moment to shine.
I love to see one of my reader's win and see their salsa recipe in all Moe's locations. Pure awesomeness!
What are you waiting for? Go submit your best salsa recipe now!
Disclosure: I am a part of the Moe's Southwest Blogger Advisory Council. All thoughts and opinions are of my own.