We had the most awesome night last night with my BFF and her family ice skating. What a sight we were. The whole night we were pretty much like this: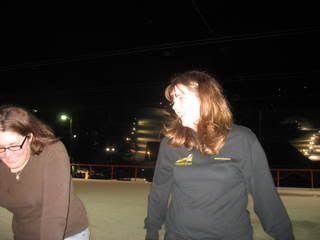 We were constantly laughing. You see it has been about 11 years since we both had been. We went together with my church youth group at the time and how neat it was that we went back together 11 years later. This time we got to share in the experience with our children. Let's just say the children way outdid us. There were falls into the puddles (that would be muah and her daughter M), there was plowing into the sides of the ice skating rink, there were times we wouldn't let go of the rails, there were times we skated around with the Kid's bar haha… it was just some plain ole genuine fun. I only fell about 4 times, that's not too bad is it? ;). Poor L was so sad when I would fall and she kept telling me to take the skates off. She was grinning ear to ear when I took the skates. M is the one that surprised me. We had got her the kid's bar to help her around the ice skating rink.. half way through the session she ditched the bar and went cold turkey on the rink without holding onto anything. She was literally making laps around Cindy and I. TOO FUNNNNY! We kept telling her how proud we were of her!
Here is our night in picts… Enjoy 🙂
Ready to begin our adventure: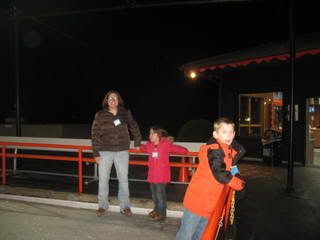 Still holding on to the railing: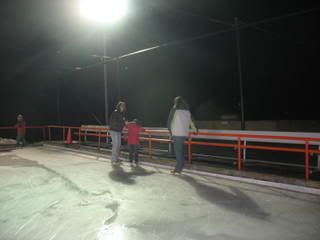 Jen is getting brave and going out to the middle: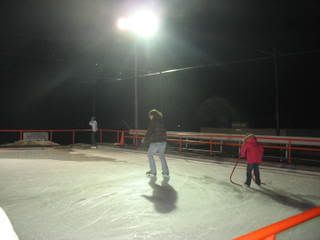 We ditched the coats since we were getting so warm skating: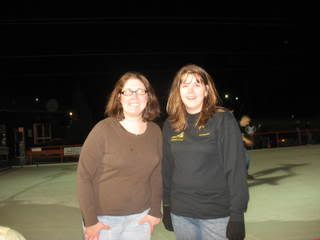 See my fancy foot work here ;):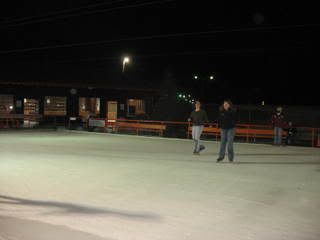 Here we go… we are having a blast: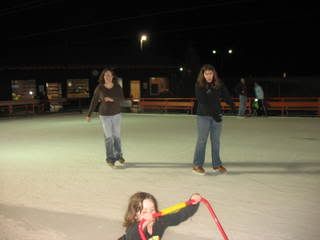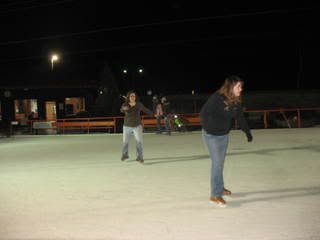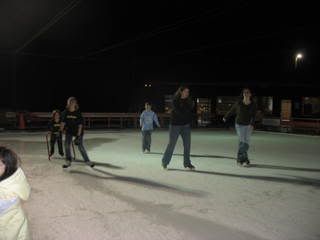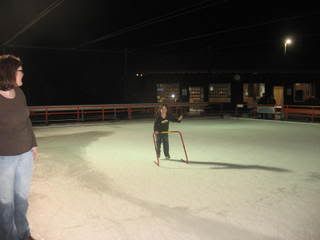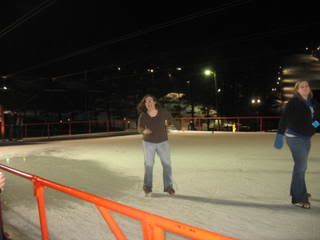 So so so proud of M: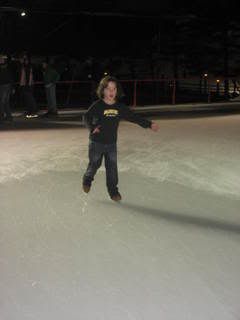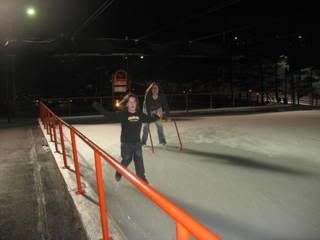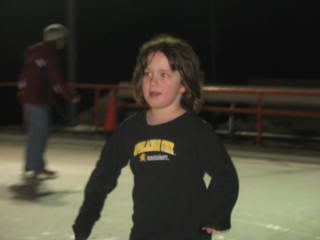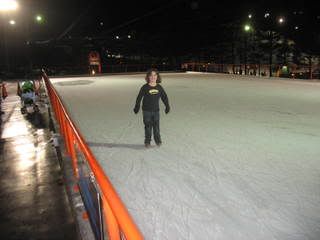 Jen getting along sooo good: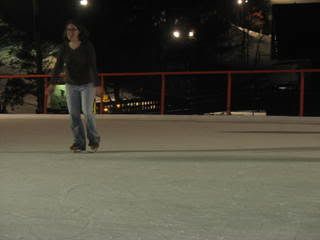 Then kaboom right flat onto my tale..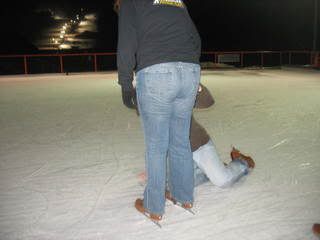 L so excited that mommy was finally done with the ice skating rink: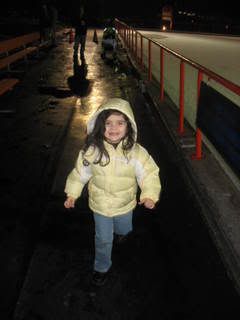 What a night, but I am ready to do it again. I figured I would wake up so sore this morning, but not a bit. This will definitely be a tradition of ours :).