Parents are obligated to protect their children from online dangers. Kid online safety is a huge responsibility we have right now. First off, you should teach your children not to give out information like your phone number, credit card numbers, where you live, or even your last name over the Internet.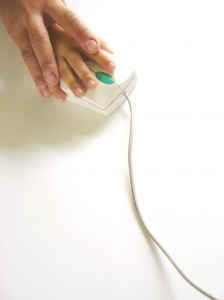 It is important to make sure have a spam blocker on your computer to prevent dangers that can harm your child, or open up room for someone to view your activities.
Never click on links that take you to other sites unless you know they are safe. Do not click on those advertisement e-mails in your inbox or online, since most times the sites will link you or your child to inappropriate materials. Do not click on those advertisement e-mails in your inbox or online Well when you want to find something always use the search bar not the address bar
One of the bad deals about Chat Rooms is that some women online will have their children's picture listed along with the child's profile. This is opening up room for child pedophiles or other dangerous criminals to gain access to their children. Avoid putting your child's picture and personal information on the Internet. Being a proud parent does not include putting your child at risk. Try not to save stuff from online because it could already be infested with Viruses, Trojans, Codes, Worms, and so forth.
Kid online safety also means protecting your computer. I recommend McAfee Virus Protection Programs, Trend, and AGV. As for Spyware programs you can download a free version of Microsoft Anti-Spyware at the Microsoft site. You can also get free copies of Spyware programs from Comcast and AOL. Yahoo offers valuable tools for free that will protect you also. It is also important to setup Popup Blockers, since this too will protect your child from harmful items on the Internet.
Next, you are going to teach your children to protect them from online dangers. Teach your child to avoid giving personal information ANYWHERE online. This will include phone numbers, full names, addresses, and so forth. Teach the children not to give anyone pictures of him/herself or anyone in the family.
If the child is utilizing Instant Messenger, tell him/her not to fill out any forms online unless authorized by you. Tell your children not to publish any information that could lead to Cyber Stalkers, Pedophiles, and so forth. The Instant Messengers should provide Parental Controls, be sure to setup the controls to protect your child. Some Instant Messenger (IM) programs offer parental restrictions that will prevent your child from visiting inappropriate chat rooms, or else enter rooms where children are forbidden. These programs are nice, since it will prevent your child from logging into Instant Messenger at friends' homes as well.
Similar to offline, teach your children not to talk to strangers online. Inform the children that pedophiles, Cyber Stalkers, and other dangerous criminals prey the Internet searching for a child to harm.
Teach your children to avoid giving out Instant Messenger contact information through e-mails, newsgroups, or any area online. It is important to teach your children to use good usernames while visiting the Internet. In other words if the child has an e-mail and instant messenger address, make sure the child does not have a provocative username. A username such as "Hot Momma" may attract the wrong attention.
Be sure to enforce all communication between you and your child. If you enforce the rules, likely your child will listen. If you permit any room for leniency, you might put your child in harms way. Remember kid online safety is the main thing!