We love going to Moe's Southwest Grill. Since we take a lot of road trips, our eye is always on the GPS to find a Moe's so we can make a stop.
Just last week on our road trip to Philadelphia, we stopped for dinner. As you can see, the girls were all smiles.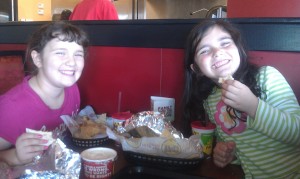 This summer until August 25, 2012, enjoy eating at Moe's Southwest Grill free with the kids.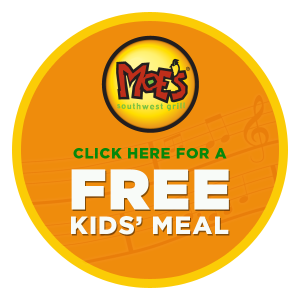 Print and Enjoy! You will be delighted to hear… Welcome to Moe's as you walk through the entrance door!