LEGO building was a favorite pastime when I was a young child. My youngest daughter, L, shares the same love for this great toy. Creativity can go on for hours when it comes to LEGOs. It is one toy that does not need batteries and kids can use their imagination to create all types of buildings. If you have a LEGO fan in your family, you will be so happy about the LEGO KidsFest.
The LEGO KidsFest national tour stops at the Charlotte Convention Center in Charlotte, NC, from February 19 – 21, 2016, for the very first time, bringing all of the creative hands-on, minds-on fun of LEGO building and experiences together in this three acre activity- and entertainment-packed family event.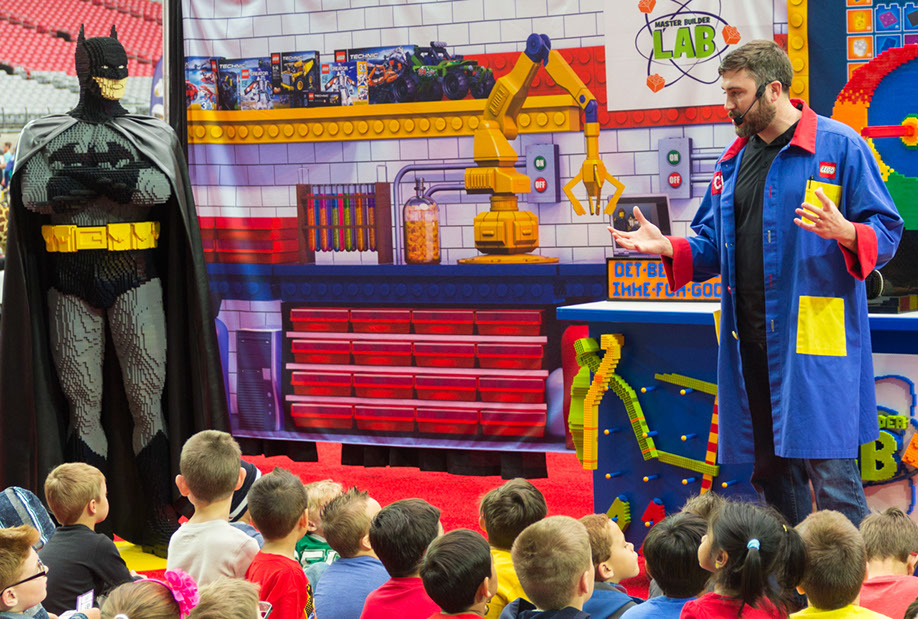 LEGO KidsFest is for children of all ages and builders of all skills and interests.
Among the many LEGO attractions, families will find:
* LEGO Model Museum: life-sized models made entirely from LEGO bricks
* LEGO Master Builders: live demonstrations and activities from the crew who get paid to play
* Race Ramps: build a custom car, then race it down the ramp against friends and family
* LEGO Star Wars: build and display a Star Wars model
* LEGO Disney Princess: create a princess scene to add to a LEGO story book
* LEGO Super Heroes: pose with a life-sized Spiderman model and more
* LEGO DUPLO: younger visitors can explore imagination through building
* LEGO Retail: purchase LEGO merchandise and official KidsFest tour goods
* LEGO Friends: build for the five empowered friends from Heartlake City
* LEGO Ninjago: spin the way to being a Spinjitzu member
* LEGO Mindstorms: build and program robots and snakes
* LEGO Technic: get hands-on with the cool, realistic vehicles at the booth
* Creation Nation: build your own creation to add to a custom map of the U.S.
* Brick Pile: a gigantic pile full of LEGO bricks for creative play and enjoyment
* Monochromatic Builds: bricks of a single color foster group creativity
"Our 2016 LEGO KidsFest tour is going to delight both new and returning audiences," said Vince Rubino, Events Manager for LEGO Systems, Inc. "We've still got some favorites on the show floor, like the Big Brick Pile, Creation Nation and the Race Ramps. There are also many new and unique activities designed for building, learning and fun."
Five sessions – all identical and 4 1/2 half hours in length – are held at each tour stop. LEGO KidsFest tickets can be purchased at www.LEGOkidsfest.com. Tickets are $19 for the Friday and Sunday afternoon sessions, and $22 for both sessions on Saturday and the Sunday morning session.
WIN!
One lucky reader will win two tickets to the opening night session, Friday Feb 19 (4-8:30pm). Please leave a comment below telling us who you would like to take to the opening session. Contest Ends Monday, January 18, 2015. Good luck! Giveaway winner: Scarlet