My girls loved learning to read through Letterland. Their school is all about the Letterland characters. The theme park in our back yard is helping connect children with Letterland in person!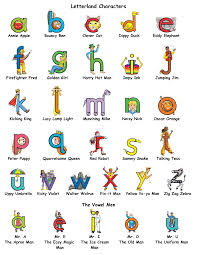 Having fun while learning is as easy as A-B-C when Tweetsie Railroad brings the alphabet to life with Letterland©, May 6, 7, 8, 13 and 14. This is the eighth season Tweetsie and the world renowned reading program have teamed up to celebrate students¹ learning achievements by transforming the park into a magical world where there is more to the alphabet than just letters on a page.
The young and young at heart will be delighted with this fanciful world filled with characters like
Clever Cat, Yellow Yo-Yo Man, Eddy Elephant, Harry Hat Man, Kicking King and Red Robot, just to name a few. With these playful ³letters,² children will experience the building blocks of reading in a fun and visual manner, which is sure to stick with them long after their trip to Tweetsie is over. To enhance the Letterland experience even more, visitors can also ride on Firefighter Fred¹s Ferris Wheel or Talking Tess¹s Train, explore Zig Zag Zebra¹s Zoo and much more!
Letterland has long been known for its successful child-friendly multi-sensory phonics program. In 2007, local reading specialist Kathy Oliver helped bring the program to Tweetsie for the first time. For the past seven years, guests have been able to celebrate North Carolina¹s literary achievements at the state¹s oldest theme park. Last year, school children from 19 North Carolina counties were represented at Letterland, as well as a school in Johnson County, Tennessee, marking the first time a school from the Volunteer State has participated.
And the learning doesn¹t stop there: as part of the park¹s continued dedication to enriching education in a fun and engaging way, Tweetsie visitors can also take part in the Learning Express every Friday starting April 18 through May 23, and September 5 through October 24. The Learning Express provides a full day of fun at Tweetsie Railroad, including a ride on the Learning Express Train. This special ride makes history, math and science fun and exciting. Tweetsie also offers curriculum guides at Tweetsie.com to help parents and teachers further increase the educational value of the Letterland and Learning Express experiences.