I am so excited to fill you all in on this phenomenal Southern Women's Show brought to us here in Raleigh, NC by the Lifetime's Network The Balancing Act.
This fun show is being sponsored by Your Baby Can, which as we have all seen the commercials, is an early childhood development system that includes Your Baby Can Read!, Your Baby Can Learn! and Your Baby Can Speak!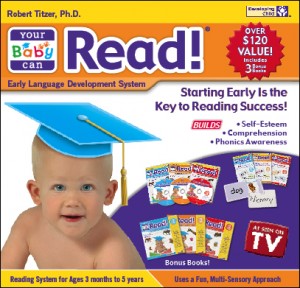 The Balance Your Life Tour – Southern Women's Show, will feature a variety of speakers including Karen Farmer from Your Baby Can. The day will be filled with expert advice on food, fashion, health, beauty, and lifestyle. This is my first time attending the show, but from reading their website, this is one event that is not too be missed. It is a perfect time to grab your best friend, your sister, your mom or any other close person and just enjoy the fashion runways, the cooking classes, the celebrity guests and all the amazing speakers such as Karen Farmer.
Location:
North Carolina State Fairgrounds
1025 Blue Ridge Rd.
Raleigh, NC 27607
Show Hours:
– April 8, 2011 10:00am – 8:00pm
– April 9, 2011 10:00am – 7:00pm
– April 10, 2011 11:00am – 5:00pm
Karen from Your Baby Can will be speaking throughout the weekend.
– April 8, 2011 at 12:30pm
– April 9, 2011 at 12:30pm
– April 10, 2011 at 1:00pm
I will be doing full reports here on the blog while I am there to share with everyone all across the globe. I would love for all my local friends to join me though and since this is a perfect show to take company with you, I am able to do a HUGE giveaway. I am going to giveaway 10 tickets which allow you to bring a guest as well. So let's go have some wonderful fun!
To enter:
Leave a comment below on who you would bring as your guest. The contest will stay open till Thursday at 12:00pm ET. I will use Random.org to pick 10 winners. Good Luck!