Did I just step on toes with that statement? Listen, I am not stepping on any toes because if anyone needs their toes stepped on, it is me. I am so not an organized person in my home life, but when it comes to college and work life, I am super organized. What gives? My husband keeps uttering words, I sure wish you would bring your professional organized skills into the home as well. It takes time, it takes products, and the main thing… it takes priority. Fortunately, since I am sure I cannot grab more hours out of the day, I can use products.
Blue Sky saw I was an organized wreck and offered to get me on the right foot for the school year. These super fun products are in stores through mid-September so I wanted to make sure I took the time to tell you about these awesome organization toys for mom!
The Blue Sky Home Series provides a smart, stylish solution for busy moms to get organized for the upcoming school year with a fresh, contemporary design from designer Susy Jack* Contemporary Paper.
To develop this innovative line, Blue Sky went directly to moms to learn real-life insights on how they manage their busy lives. The Blue Sky Home Series fills a need that online calendars cannot. I am sorry, but I just cannot get use to online calendars. I am a visual person and my husband is too. We need to see the calendar laid out in front of us so we know what the day lays ahead for us.
My two favorite products from the Home Series line:
The weekly/monthly calendar is super stylish since moms did help design them you know?! Also, the calendar is just the perfect size for you to carry around with you.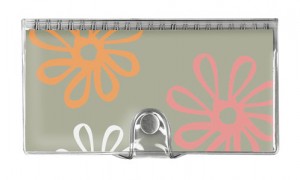 This 3.5 x 7 planner is compact yet complete. Weekly and monthly calendar views allow for detailed scheduling and the snap keeps all your notes together and in-place.
Susy Jack Door Note "Don't Forget" – I really think Blue Sky had me in mind when they came up with these door notes. I am seriously the most forgetful person and when it couples with all the events going on, there is just no hope… UNTIL Now! I have been placing these door notes on the front door before I take the girls to school each morning and I am so proud to say, we have not forgot one thing yet. This is a huge step forward.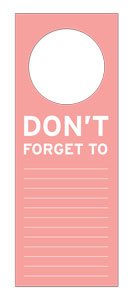 And moms… the part you are going to love as well is the price point on the Blue Sky Home products. The products range in price from $3.99 to $9.99 to fit every family budget and are sold at Target stores and on the Blue Sky website through September.
WIN a Blue Sky Home Series Set and feel better about your organization skills.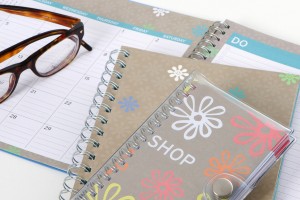 To Enter:
Leave a comment below on which product is your favorite.
Extra Entries:
Tweet about this Giveaway.
I need to get more organized in my life, so I would love to win the #blueskyhomeseries set from @onemomsworld http://ow.ly/6hdyZ
Subscribe to our Feed
Make sure to leave an additional comment for each extra entry.
Contest will end on September 4, 2011 at 11:59pm ET.
Disclosure: I was sent a review set of the Blue Sky Home Series line to fully facilitate this review. All thoughts and opinions are of my own.