The word is out on the street and it has been confirmed that moms are addicted to their smartphones. I knew that I could not be the only one with this addiction. I was getting worried as I combed google to find an addiction support group and could not find one in my area at all.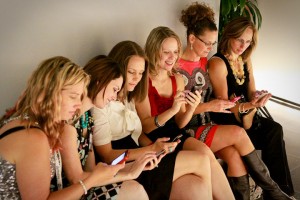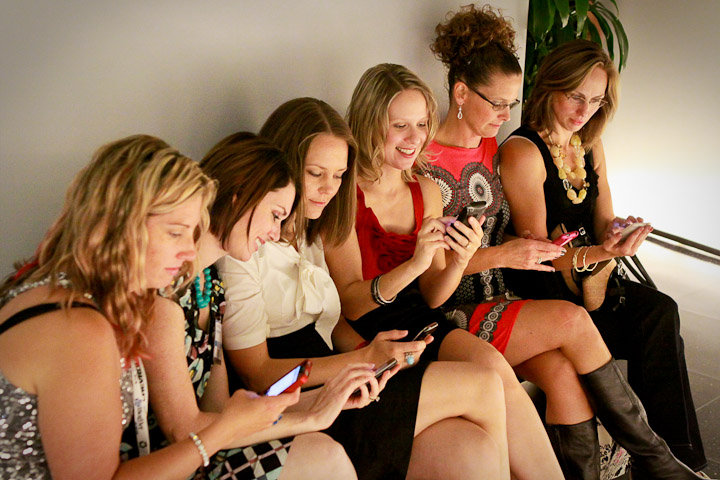 According to BabyCenter.com, 76% of moms sleep with their smartphone by the bed; nearly half have fallen asleep cradling it. Hanging head in shame. My beloved Droid is right by my side each and every night. Yes, I have awoken in the middle of the night just to check my phone. It's an addiction, I'm telling you. 45% of moms say their smartphone decreases their stress levels; 27% feel a sense of calm after using it. My phone is a huge support to me and if I don't have my phone by my side, then I get all anxious.
I held out for the longest time of upgrading my simple cell phone to a smart phone because I was afraid that I would become addicted. I was right, as soon as I upgraded, I was hooked. Life has not been the same ever since. It's a shame, I tell you. BabyCenter.com goes on to say that 43% of moms bring their phone into the bathroom with them — the only place in the house where a mom can find privacy. Stop it! BabyCenter is really stepping onto my toes. I am totally one of those 43%. I even lock the door and go into the bathroom to escape for quietness for a few minutes.
The survey says that 75% of moms let their children play with their smartphone and nearly 25% of the apps they download are specifically for their kids. Guilty! The girls are always playing with my Droid and have become quite the Angry Birds players. It keeps them quiet in doctor offices, long car rides, and even letting me grocery shop in peace. What have I done? What am I creating? This is really eye opening, seriously!
My phone is my lifeline to the world and I think it will take a lot of counseling to break this addiction. I am just glad that I am not alone in this addiction. 62% of moms say they love their smartphone because it's their lifeline to the world beyond their kids.
Thank you BabyCenter.com for making me feel like I am not a black sheep in the mommy world. Now where is my Droid? 🙂
Read more on BabyCenter's Mobile Mom Report: A Smart Phone is a Mom's Best Friend