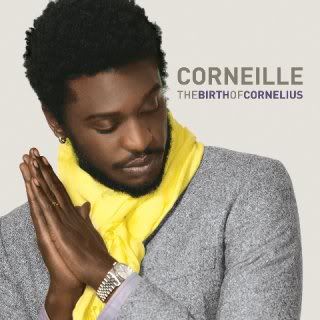 Music is such a big part of my life. It inspires me, it relaxes me, it gets the family in a party mood… I could keep going on and on. So when I was approached at the idea of reviewing music, I was so excited. Moms, I know when you are having a rather hectic day, just pop in a CD and it immediately can take our day to a whole different level right?
This first CD I was sent to review is from a major new artist with MoTown Records. His name is Corneille Nyungura. I immediately ripped open the package when it came in and started reading all about this new artist. He is really virtually unknown in the US, but did you know he sells out many crowds all over the rest of the world? As a young boy is when he started developing a love for music which he credits his father for moving him along in his music career. One day his father was hearing him sing and he said "That sounds good, it kind of sounds like Tracy Chapman."
So I went ahead and put in the CD and he does sound like Tracy Chapman. I have always been a big fan of Tracy Chapman since I was in highschool. Thank goodness my hubby loves Tracy as well so we were all really enjoying this CD as a family. Corneille explores smooth soul and acoustic-based R&B pop. Think of a mix between John Legend, Tracy Chapman and Marvin Gaye. It really is relaxing to listen to, yet still has a beat to it that just can lighten your whole day. This will definitely be apart of my collection for a while.
This CD is named The Birth of Cornelius. The album chronicles the latest chapter for a musician who has already had a remarkable career—and an extraordinary life. Though virtually unknown to an American audience, Corneille sells out arenas in other parts of the world. His albums have reached monumental, Diamond-selling status in France. And those accomplishments follow struggles and challenges in his personal history that are truly beyond comprehension.
I am so excited after all his great achievements overseas, he is finally bringing his music to America. He summed it up best when he said: "I look at America, and I see so much of who I am," he says. "The identity confusion that I've been struggling with all my life is the same that most people here go through. When I think of America, the first thing that comes to my mind is the sense that I might truly feel understood for the first time."
WIN IT
Win your very own autographed copy of The Birth of Cornelius
Just leave me a comment below.
Also for extra entries twitter and subscribe to our feed. Leave an additional comment for each extra entry.
Contest Ends April 4th @ 11:59pm EST.