Spring has arrived!
We have already started changing out wardrobes. It is so wonderful to see bright and new fresh colors come to light after all the winter colors that are not so bright. The girls enjoy changing wardrobes each season. It's like Christmas all over in our house.
There is one piece that you need to add to your Spring wardrobe. Lands' End sent me their best seller Fine Gauge Supima Crew Cardigan. I absolutely love this beautiful Spring piece. It is so versatile and I have already wore it with several different outfits. One day you can wear it with a dress and days later you can wear it with jeans. The transitions are flawless.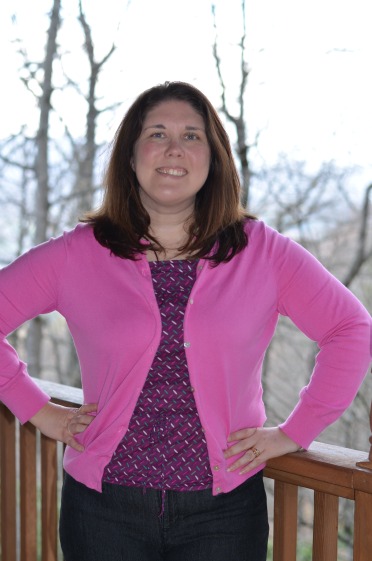 The soft feel, since it is made with premium Supima – America's finest cotton, is a huge plus to me. The cardigan as you can see in the picture falls right at the hips which is just perfect for me. I can leave the cardigan unbuttoned or button only a couple of buttons. The cuteness factor is there either way. See how versatile the cardigan can be?
A perfect addition to your Spring wardrobe. It is always nice to purchase an item that can be used many different ways so you are not only wearing an item a couple times a season.
Lands' End is having their Spring sale right now. You can save up to 30% off on select items and get free shipping with no minimum order. Use – Promotion Code SWIMHQ1 and PIN 2512. Happy Shopping!
Disclosure: Lands' End provided the cardigan in order to facilitate this review. No other compensation was given. All thoughts and opinions are of my own.