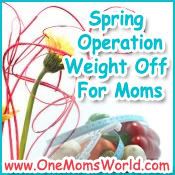 Ok… Mom's… Here we are at week 2. How did everyone do? Did you make sure to drink your water each day?
I did. I made sure I gulped it down hehe. For the most part I did really good this week. Really focusing on my fruits and veggies. Two times this week, I did treat myself to some good ole sweet ice tea. I felt like that was my little desserts.
I weighed in this morning and I am:
Beginning Weight: 200
Today's Weight: 195.5
So I am down 4.5 pounds for the week. Not too bad. I wish it was more, but will take what I can for now ;).
Link up below and let us know how you did this past week. Were there any struggles that we can help you with? Let us know. We are all here for each other and will make it through this :).