As you all know, we are doing a transition to Pedigree dog food for our precious doggy Kingston. We have never used pedigree with Kingston before, so we were all as a family eager to see how well he would do.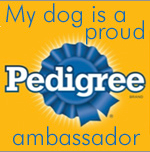 Update:
Kingston has now been on the dog food for 2 weeks. We had a little setback and had to do the transition a little slower. Kingston was beginning to get sick whenever he would eat. We took a couple steps back with how we were dividing his food, and so far everything has went well. He is a little dog, so I think it just took more time for his body to get adjusted to new food.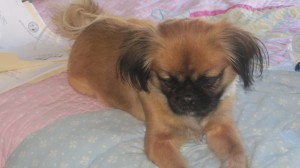 Skin and Coat – His coat feels very soft and has a new shinier look to it. It is not as dull or dirty look. I am eager to see if this continues.
Oral Care – Average, I do see an improvement from last time though.
Digestion – We have noticed his digestion has become more on the loose style. I am hoping once he is on the food another week, the digestion will even itself out.
Immunity – As, I said before, Kingston has always been a healthy dog.
As Kingston, he really seems to be enjoying the new pedigree food. Once we put the food out during the day, he comes running to start the chow time. We are loving the improvements we are seeing and also knowing that we are giving Kingston a more healthier and natural diet. Hope you will stay with us for our next update in two weeks to see how he is doing once he has been on the food for 1 month.
Make sure to follow Pedigree on Twitter and myself @onemomsworld to stay up to date with all things Pedigree!
I wrote this review while participating in an Ambassador campaign by Mom Central Consulting on behalf of Pedigree and received dog food to facilitate my reviews and a promotional item to thank me for taking the time to participate.