Living in the mountains in the summer can bring forth temperatures in the 80s during the day and 40s during the night. You just never know what type of weather will be in the evenings, so I always keep a light jacket and/or cardigan with me if I know we are going to be out and about.
Jarrett Bay Clothing Company recently reached out to me to offer to review their women's cardigan. I jumped at the chance as I knew this would be perfect for the summer evenings. Also, I get cold very easy so it would be great for my very cold office at work.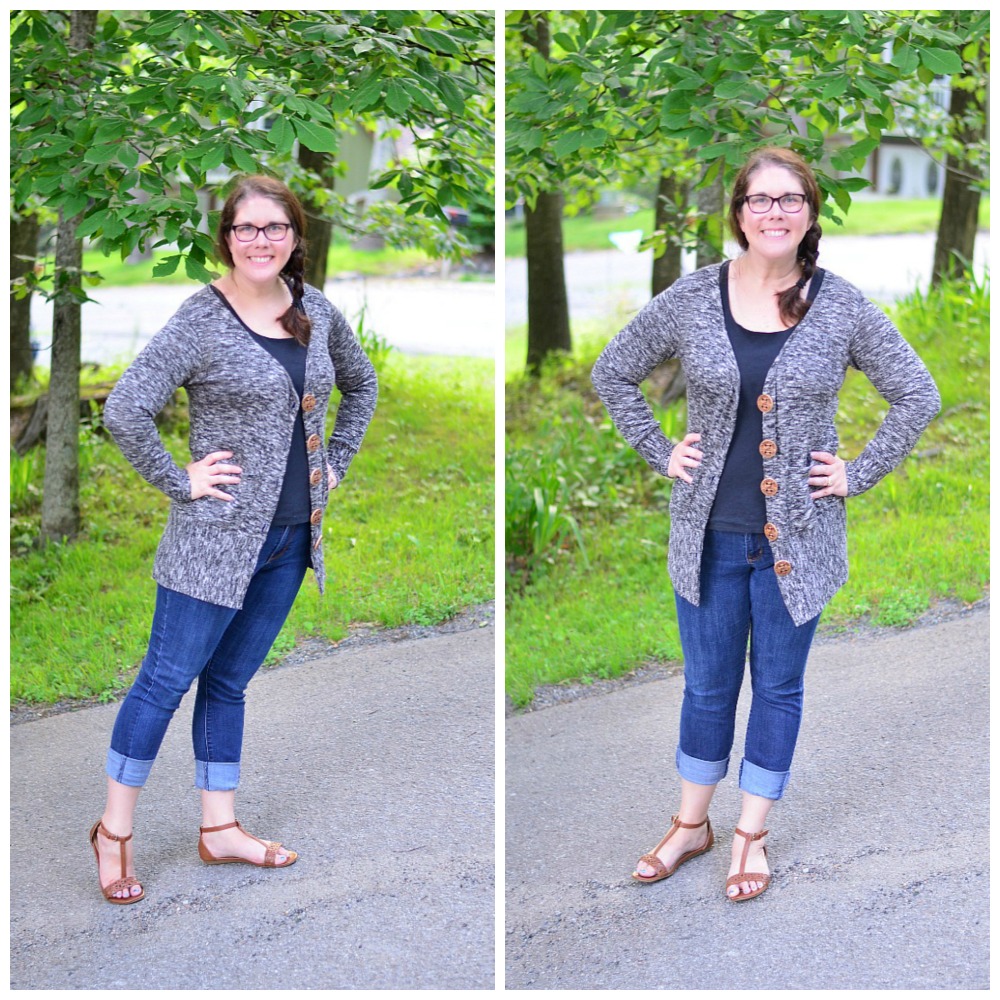 This cardigan is so soft and lightweight.  The wood buttons on the front of the cardigan bring out a unique fashion twist that helps you either wear it as a casual cardigan or you can dress it up for an evening out on the town.
This past Friday night, we went out to play a round of putt-putt. I paired it with my black skinny jeans and added a gold necklace. It was perfect for the night.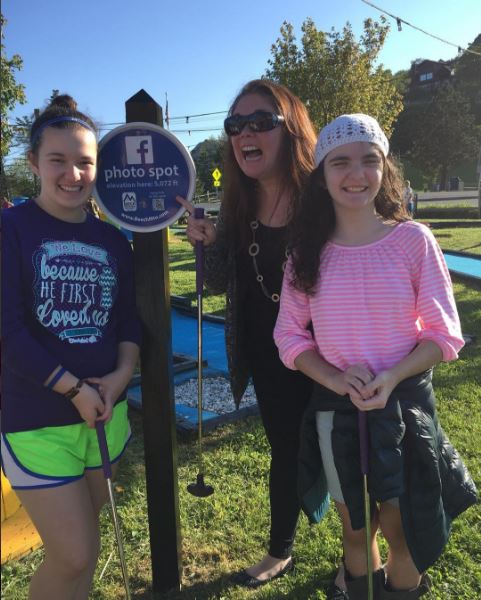 The length is long-style in which in my opinion helps pair well with skinny jeans or a maxi skirt. Right now, you can purchase the cardigan for 50% off on Jarrett Bay's website. Sangria, charcoal, and navy are your three color choices.
This is a NC-owned business and they have apparel for everyone in your family. If you are looking for a boat, no worries as they have boat options as well.
Bring it on cool summer nights. My cardigan and I will be best friends forever this summer!
Disclosure: I received a cardigan from Jarrett Bay Clothing Co in exchange for my honest review.