It's Holiday Baking Time!
You know how much I am a big fan of Pillsbury Crescents. You can create so many different meals, appetizers and desserts with Pillsbury Crescent Rolls. Its the one ingredient that you can be so versatile with during your cooking.
I am so happy to share a recipe that has been passed down from my mom's recipes. It is a perfect and easy recipe to for the Holidays. You can literally whip it up so fast if you have a holiday work party, family party and etc. It is the Holiday Recipe that is in the My Crescent Wow contest right now.
Does it not look so delicious?
Here is the Recipe:
2 packages (8 oz each) cream cheese, softenend
1 cup sugar
1 egg yolk
1 teaspoon vanilla
2 cans (8 oz each) Pillsbury Crescent Rolls
1 cup chopped pecans
1/2 cup packed brown sugar
2 tablespoons butter, melted
2 teaspoons ground cinnamon
Powdered sugar, if desired
1. In large bowl, beat cream cheese and sugar with electric mixer on medium speed until fluffy. Add egg yolk and vanilla; beat on low speed until blended.
2. Unroll 1 can of dough into 1 large rectangle; press seams and perforations to seal. Press onto bottom of ungreased 13×9-inch (3-quart) glass baking dish. Spreadh with cream cheese mixture.
3. In small bowl, mix pecans, brown sugar, butter and cinnamon. Sprinkle half the pecan mixture over the cream cheese layer. On lightly floured surface, press or roll out remaining dough into 13×9-inch rectangle. Place over filling. Sprinkle remaining pecan mixture over top.
4. Bake at 375 degrees (F) 20 to 25 minutes or until golden brown. Cool slightly on cooling rack. Sprinkle with powdered sugar. Cover and refrigerate leftovers.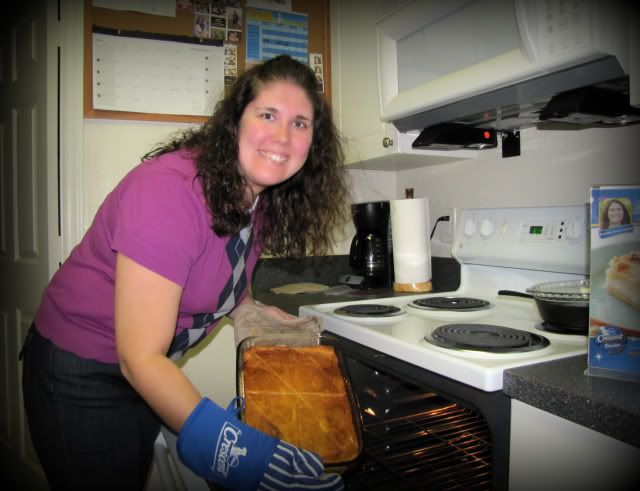 I hope you will take a chance to try these out. I would appreciate your vote over at the My Crescent Wow and remember you vote could win you $5,000!