NC is one amazing state from the beautiful Blue Ridge Mountains on the western side to the amazing Atlantic Beaches on the eastern side. Raleigh, NC is right in the the middle and has so much to offer for all families.
I was able to get a little taste of what Raleigh has to offer a couple weeks ago at the Moms Nite Out event showcased by the Greater Raleigh Convention and Visitors Bureau and Go Mom Inc.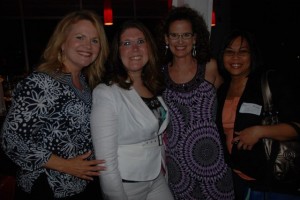 The fun entertainment was held at Solas Restaurant in Raleigh, NC. We had an amazing view the of the Raleigh skyline all evening long. All of the moms were able to have a taste sampler of some of the top appetizers that Solas has to offer.
As we were enjoying mingling with other moms, Primp Salon and Bar was there to pamper all of the moms. Each mom was able to choose services that they wanted to experience. I chose the eyebrow wax since it had been before the girls were born that I last had my eyebrows waxed. It really is amazing how having your eyebrows done can change your eyes. Also, I wanted to be pampered and have my hair curled.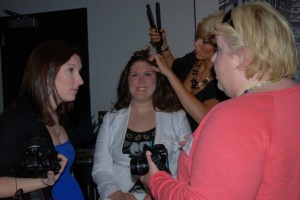 I really did have almost tears in my eyes when I first saw my hair. It was beautiful and I just wish I could get my hair to do that every day ;).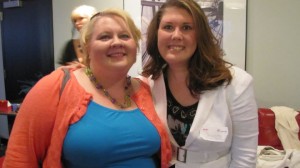 Greater Raleigh Convention and Visitors Bureau was on hand as well to give us more details about the area. Raleigh has it all for everyone from the creative genius to the lifelong learner. They actually even have a quiz on their site that will help you plan your trip and see what kind of visitor you would be.
Incredible museums are in Raleigh that the whole family would enjoy such as the Marbles Museum. Parks that are family friendly and will keep the family busy all day and have the children smiling ear to ear.
Take a day, a weekend, even a week and see what all you are missing in the Greater Raleigh, NC area. Have planning questions? Ask away. I will be happy to help.