Congratulations to Lori Walker on winning the giveaway!
Father's Day is in one week. There are some like myself that are last minute shoppers. There are no worries as RedEnvelope.com has us all covered and especially for Father's Day weekend. Just take a look at all the Father's Day Under $50.
I selected the Golfer's Cooler Bag since my husband does love to play golf and I thought it would be a gift that he would least expect. I was so right. The bag is amazing and I do have to say the bag is getting a lot more use than just the golf course. We take it to all of my daughter's softball games and to our daily trips to the pool.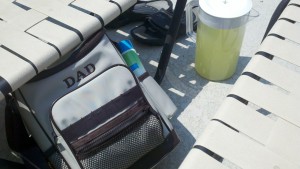 The quality is of superb quality. The material is not cheap and will not easily rip. Also, the material is washable with a wet cloth so in case a spot did get on the bag, all you have to do is wipe with a wet cloth. There are so many pockets, so we store cereal bars, granola bars, crackers, pool key, house keys, you name it and we can store it. There is a lot of room in the main cooler as well.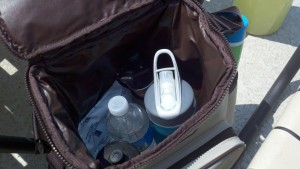 Of course, when my husband will take it on the golf course, there is a place for his tees as well on the front. RedEnvelope will personalize the bag for you as well. You can see, we had DAD put on the bag since that is the name he answers to most around the house.
After doing several searches online, RedEnvelope did have the best gifts for him on my list. I was very happy how fast shipment was as well. Get your order in, you will not be disappointed I do not believe.
WIN!
You could win the Golfer's Cooler bag for that dad in your life, or all the other great gifts. Thanks to RedEnvelope.com, we are going to give one lucky reader a $50 Gift Certificate to RedEnvelope.com.
To Enter:
1. Tell us who you would spend the $50 Gift Certificate on 🙂
Extra Entries:
Join One Moms World on Facebook
Join RedEnvelope on Facebook
Tweet
"Hey @OneMomsWorld, I want to surprise the special man in my life with a @RedEnvelope present. http://ow.ly/5g6jR"
Subscribe to our Feed
Make sure to leave an additional comment for each extra entry.
Contest ends 11:59pm ET on June 15, 2011.
Disclosure: I was provided product in order to facilitate my review. All thoughts and opinions are of my own.