It's no secret this household loves coffee. Even my daughter M has acquired a taste for coffee. I may have screamed a little when this new coffee maker showed up on our porch from Influenster.
Every single morning, the first thing I do when I get out of bed is walk to the kitchen and brew my coffee. After using the OXO coffee maker for two weeks, I can say that the coffee is way better than coffee from my old coffee pot. With my old coffee pot, the taste was never as good when I order from Starbucks or any other coffee shop. The coffee always seemed watered down and not as strong. The OXO Barista Brain boils the water at the perfect temperature which is needed for a good cup of coffee. Another perk is I can chooser either to make 2 cups or 9 cups. Most mornings, I am brewing coffee for myself but there are other times when I want to brew an entire pot if company is over visiting us. As soon as you take the first sip, you will notice a difference in the coffee. Also, the coffee stays warm for a long time in the stainless steel carafe.
The sleek design goes well in our kitchen. Check out my full video review below by clicking on the picture. You will see the coffee maker is easy to use. Scoop your coffee, pour the water in and hit the button. Great coffee every time. I have tried Starbucks and Dunkin Donuts coffee in the coffee maker. Both brewed great!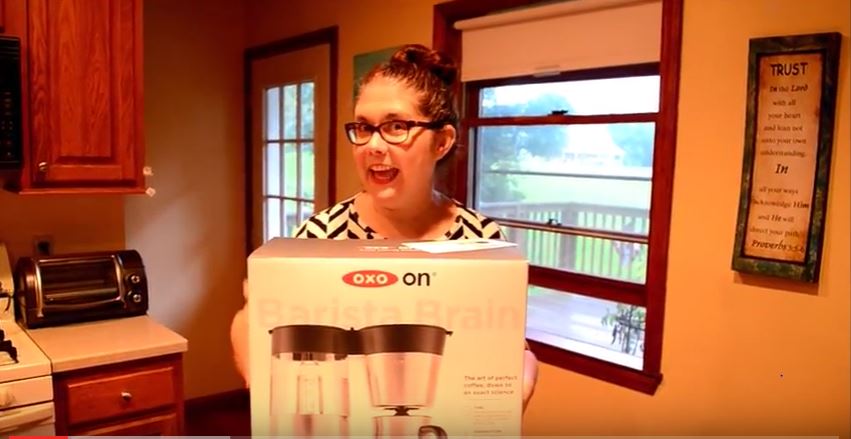 Disclosure: I received this product for free for testing purposes. All thoughts and opinions are of my own.