As I walk across campus at Appalachian State University, I see the leaves beginning to change. The color started out subtle but now is increasing as each day passes.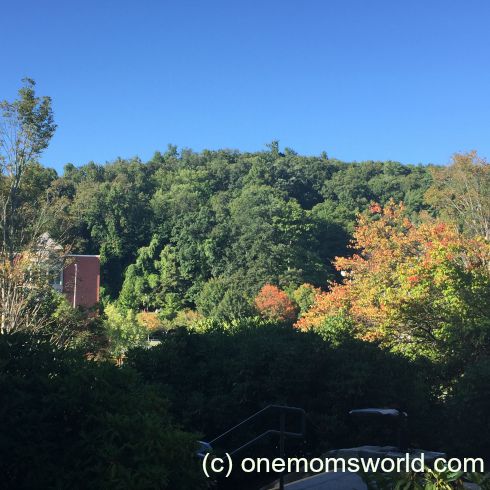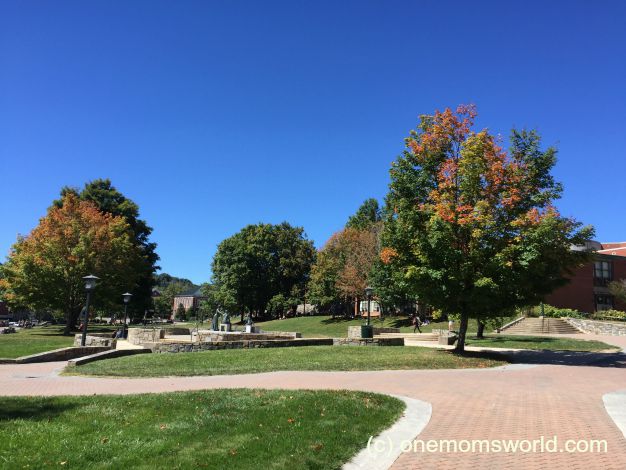 Isn't it amazing how the leaves change into different colors? Fall and Winter are my two favorite seasons. I just cannot quit smiling when I see the color changes and the temperatures start to dip.
When will peak season be? Michael Denslow of the Department of Biology at Appalachian State University created this map to show the timing of the fall colors in the North Carolina mountains.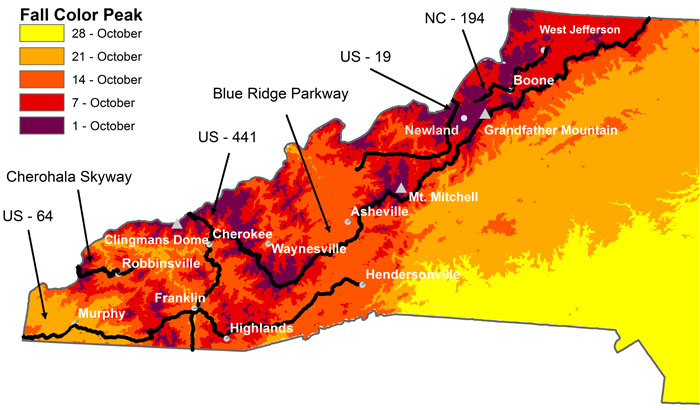 The two gentleman explain in full detail on their Biology website how assumption is made for the peak dates of fall colors. Hope you will schedule a trip to see our beautiful mountains this fall. You will not be disappointed. I will post pictures over the next few weeks to update you with the beautiful colors across the Blue Ridge Mountains.