My oldest daughter, M, has a close group of friends. This group consists of four including two girls and two boys. They all lift each other up and push each other to live the best life. Each day on group chat, conversations are had about their faith, school, food, group outings, and etc. The bond is special between the four and it is a bond that is needed through the crucial teenage years. All four of them traveled across the globe this summer and I find it only fitting that they would all make plans to go see SMALLFOOT this week.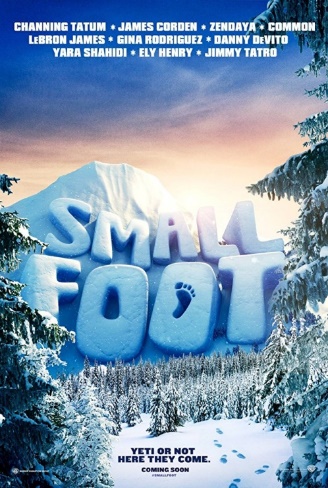 An animated adventure for all ages, with original music and an all-star cast, "Smallfoot" turns a myth upside down when a bright young yeti finds something he thought didn't exist—a human.
News of this "smallfoot" throws the simple yeti community into an uproar over what else might be out there in the big world beyond their snowy village, in an all-new story about friendship, courage and the joy of discovery.
Friendships make the world better. This is a family-friendly movie that releases in theaters on September 28.
Common Sense Media
 reports  "Fun, feel-good animated musical offers positive messages."
For tickets and showtimes in your area, please visit the Fandango website.