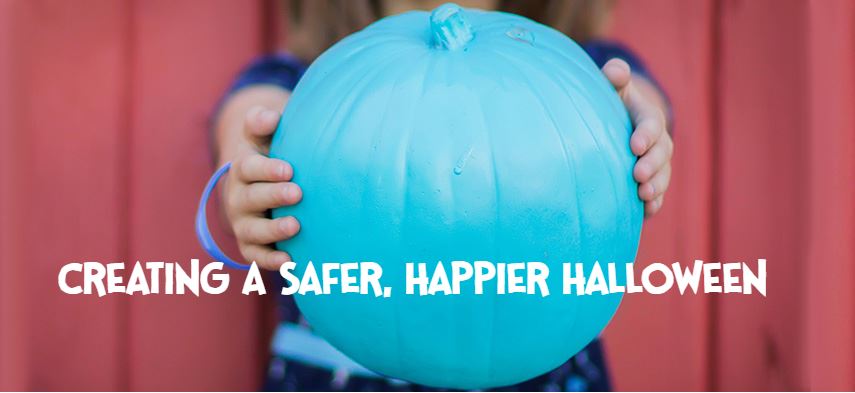 As my readers know, we have been battling a medical journey this year with our L. Currently, my daughter has no safe foods so going into the holiday season, we will need to get creative. We received a sign of hope as we were in Michaels this past weekend. There was a poster about the Teal Pumpkin Project. I immediately had to take a picture and send to my daughter.
Once I arrived at home, I immediately had to google about the project. From the Food Allergy website, the Teal Pumpkin Project was inspired by a local awareness activity run by the Food Allergy Community of East Tennessee (FACET) and launched as a national campaign by FARE in 2014.
L has many regular food allergies, including allergies that will produce an anaphylactic reaction, besides just her eosinophilic esophagitis allergies. Food allergies are a life-altering and potentially life-threatening disease, and a growing public health issue. Did you know, in the U.S., one in 13 children has a food allergy? For these children, even a tiny amount of their allergen has the potential to cause a severe reaction.
These kids already alter their life so much. Let's all come together this Halloween and let them have an amazing evening with their friends and family. Participating is simple. Pick up some inexpensive toys, and place a teal pumpkin and/or a free printable sign from FARE outside your home to show that you have non-food treats to hand out. Supporting the Teal Pumpkin Project is a simple gesture that can have a big impact.
For more information, please visit the Teal Pumpkin Project website. Will you join in with us to help raise awareness?