Sleigh Bells Ring, Are You Listening?
It is that time of year and I could not be more excited. I am that family that goes all out for Christmas because this really is the most wonderful time of year. I may or may not have already put our Christmas Tree up! ;).
One of the joyful times of the year is sending out Christmas Cards. This has been a tradition of mine since I was the ripe young 18 years of age. I love sending out photo Christmas cards so it has a little extra special touch to them. We always do a family Christmas Card and the hubby always lets me set the scene each year and pick out the design.
This past August at the BlogHer Conference, I was introduced to Hallmark's Christmas Card line. They have some pretty cute and snazzy designs if I do say so myself. Take a peek!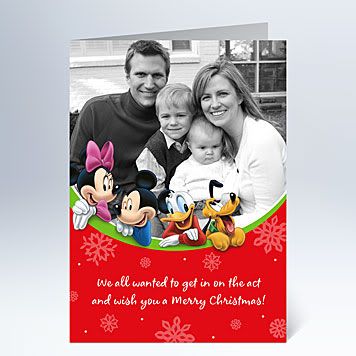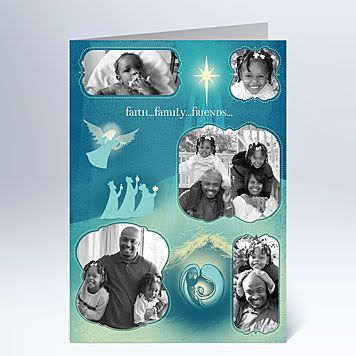 These are just a couple examples of the many designs on the Hallmark's site. The site is very easy to use. All you do is take the pictures and then upload them to the design of your choice. Hallmark will even take it one step further and address, stamp and mail your cards on any date you choose. The cards are of very good quality that we have always enjoyed over the years and definitely meet up to the standard Hallmark approval.
Hallmark is wanting to help you out this year with your Christmas Cards. They are offering 30% off of your Hallmark Christmas Card order. Use the code BLOGHER30 at checkout. Also, they are offering one lucky reader here at One Moms World a $40.00 gift code to Hallmark.com to order your Christmas Cards on them! Is that not awesome?
All you need to to enter is:
1. Leave a comment of which your favorite design is on the Hallmark Site.
For Extra Entries:
Join One Moms World on Facebook
Tweet About This Contest
Follow One Moms World on Twitter
Make sure to leave an additional comment for each extra entry. Contest will end November 14 at 11:59pm ET.