Has it really been three months since I started the Shaklee Cinch Weight Loss Plan?
As I was flipping through the pictures on my phone this weekend, I couldn't believe the progress. There are days that you may not think you are making any traction but pictures tell a different story.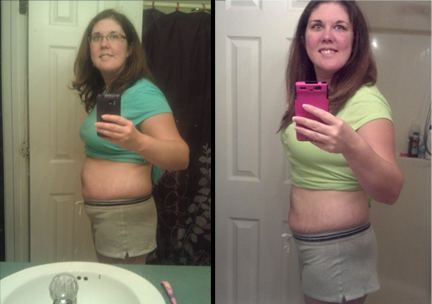 Instead of writing an update about my journey, I decided to do a video update. Grab your favorite drink and a healthy snack… and let's chat.
Now for that Pumpkin Recipe!

Pumpkin Vanilla Cinnamon Shake
Two Scoops of Vanilla Shaklee Protein Mix
Two Tablespoons of Pumpkin Puree
One Teaspoon of Cinnamon
One Teaspoon of Nutmeg
One Cup of Vanilla Almond Milk
Three Ice Cubes
Pour all ingredients in blender and mix well for two to three minutes.
Enjoy!
Disclaimer: Shaklee is providing me with 6 months of product in exchange for my honest review and weight loss journey. All thoughts and opinions are of my own.