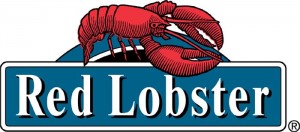 While I was at the Blissdom Conference in January, I was so honored to be able to speak with Red Lobster over lunch and at their booth. It was such a pleasure to talk with them about their menu selections and especially their kid menus.
How many times do you go to a restaurant and your child orders milk, but they are not able to get any refills? If they order soda, they can get a refill. This has never set easy with me and Red Lobster is stepping up to the plate to change this. This mommy is so happy!
Also, watch the one-on-one interview I had with the executive chef of Red Lobster to find out what healthy side items that kids can now get instead of ordering french fries all the time.
Big KUDOS to Red Lobster for offering these healthier selections. We were already a big fan but now you just solidified us as a fan for life 🙂