The day has come where many kids all across the country will visit their neighbors to say "trick-or-treat" and get a sweet treat in return. Kids will be jumping, skipping, running, and walking with no worries in the world to see how many treats will fill their bucket.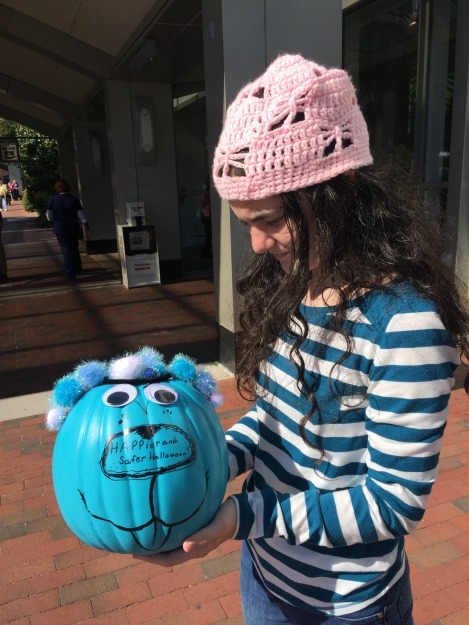 There will be also be kids that want to skip or run to their neighbor's houses but are scared of not being able to get a treat. These kids have food allergies. They are not being picky or selfish, they are just wanting to feel "normal" and enjoy an activity like other kids. L falls into this category. Ever since she was diagnosed earlier this year with eosinophilic esophagitis, she has had a hard time going around other kids because she feels like she is not "normal." We are working through this issue. A couple of months ago, we were in Michaels Craft Store and saw a teal pumpkin. As soon as we got home, we had to google about the teal pumpkin project. L explains this project in her short video.
Isn't this a great idea? All because a fellow allergy mom wanted her kids to enjoy Halloween. The Teal Pumpkin Project was inspired by a local awareness activity run by the Food Allergy Community of East Tennessee (FACET) and launched as a national campaign by FARE in 2014.
We are hoping to find lots of teal pumpkins during our trick-or-treating outing. We wish you all a wonderful, happy, and safe Halloween!