I am so happy to share good news!
The hustle and bustle of the holiday season is about to become a little more enjoyable. Verizon Wireless has declared Nov. 26 "Connection Day" – a day designed to say "Thanks" to our customers by giving them the gift of data, special offers and content.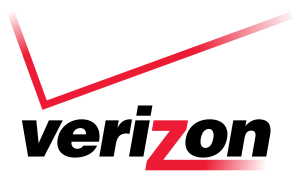 Verizon is giving its customers the gift of 1GB of data at no extra cost with great promotions courtesy of Amazon, Apple, Boingo Wireless, Conde Nast, Gogo Technologies, JetBlue and Pandora.
Ever wonder how much you could do with 1 GB free data?
Surf the web for 44.5 hours, stream 256 songs, Facebook for 51 hours, stream 10 of your favorite 30-minute shows, or navigate on Google Maps for 17 hours. All perfect for a long car ride with the kids in tow.
Starting today, MORE Everything customers who register for connection day at verizonwireless.com/connectionday are eligible to immediately receive 1GB of shareable data on their account.
Nov. 26 is the day before Thanksgiving, traditionally one of the busiest travel days of the year. Many of Verizon's Connection Day gifts can make not only this hectic day, but the season as well, a bit more manageable.
On Nov. 26, all customers can receive everything from movies to free wifi to audio books to streaming music, all courtesy of Verizon. The complete list of offers includes:
Verizon FiOS: In FiOS markets, special mobile access to popular movies and TV shows from Nov. 26 to Dec. 1, compliments of Verizon FiOS by downloading the free FiOS Preview app.
Amazon: Selection of 10 free/discounted apps, plus two free Audible book downloads (new members) or $10 Audible credit (current members)
Apple: special offer from iTunes to be revealed on Nov. 26
Conde Nast: Free Digital Edition downloads of all 18 Conde Nast Publications, including Wired, Vanity Fair and GQ
Free Wi-Fi: 30-minute complimentary Internet sessions through Boingo Wireless (at airports) and Gogo Technologies (inflight)
JetBlue: Free in-flight Fly Fi (Wi-Fi) for the duration flights between Nov.26 and Dec. 24.
Pandora Media: Free seven-day trial of Pandora One.
Simply go to www.verizon.com/connectionday and choose the gifts you're interested in.
Not a More Everything customer? No problem. All Verizon Wireless customers are eligible for a special discount on the mophie powerstation 4000, a great tool to keep your devices charged and connected while traveling.
"As we approach the holiday season, we wanted to show how much we appreciate our customers," said Jerry Fountain, region president, Verizon Wireless. "We hope that our customers will take advantage of this day—a day to connect with family and friends, to learn something new about their device, or just to provide a little more entertainment during what can often be a hectic kick off to the holiday season."
More free digital content and more free data, all on the nation's largest and most reliable 4G LTE network, a great way to kick of the gift giving season.