The snow storm that took over NC this past weekend was determined to make us miss my girls first circus ever. Guess what? We were one up on the weather. We changed our tickets from the Saturday show to the Thursday show. I'm so glad we did because I heard that lots of people couldn't make the weekend shows but luckily Ticketmaster was doing refunds due to the snow storm.
To see the girls faces during the show as just amazing! The show lasted a little over 2 hours, but the girls did not complain at all. They are at the ages of 5 and 7. Since due to the weather my step-daughter was not with us, we took my little cousins age 9 and 11 (boys). They were equally amazed as well.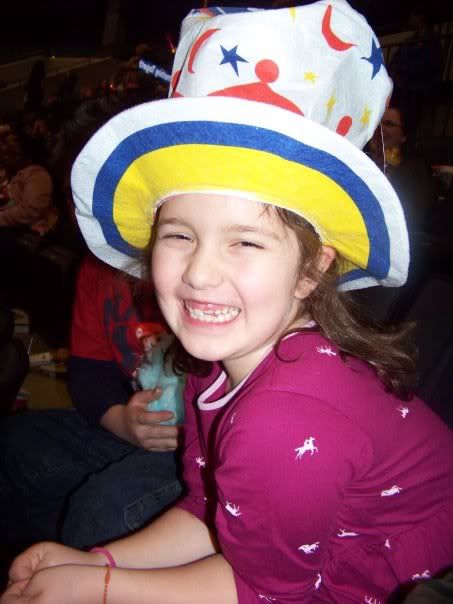 They included the family in on lots of events during the show. Seeing the magic being performed and then watching the amazed looks on the children faces just couldn't be beat.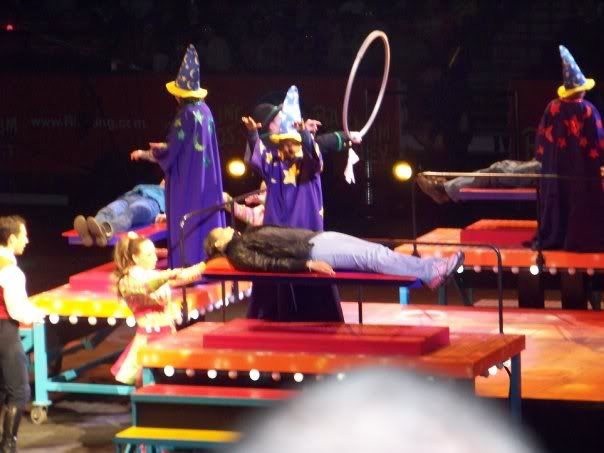 I am always in awe of the acrobats and so I just knew my girls would be as well. Much to my surprise the boys couldn't stop watching either. How they are so flexible and strong will always be a wonder of mine? They have so much faith on each other to which I'm sure they have a huge bond with one another. Just seeing them do the flips, balances, jumps and climbs was just awesome.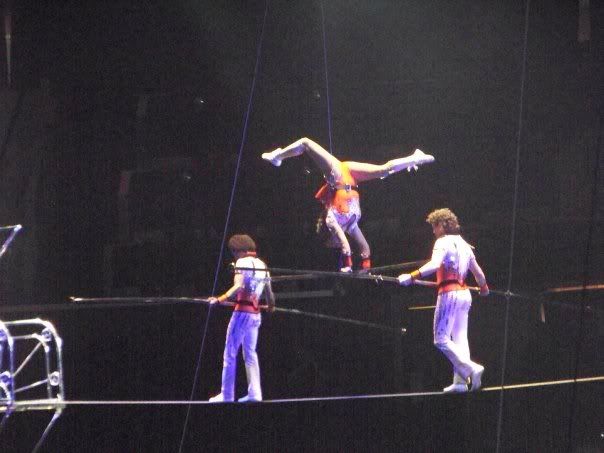 I will have to say, that I have never seen a real life cannon ball and guess what… I was finally able to see one!!! I think I was jumping up and down as much as my girls were. My youngest daughter just couldn't quite figure out why the women were getting into these tubes and her mouth just dropped open when they shot across the stage. Amazing!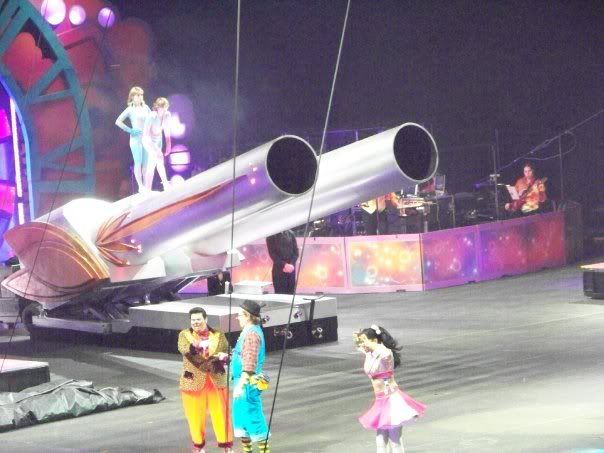 Oh the animals were a HUGE HIT! All the kids were on the edge of their seats during the whole animal scenes. I was so cracking up at the elephants… they can sit their big booty on these little stools and never miss a beat. Too cool! Also how they would all line up and swing each other's tales to hold on to each other. So cool!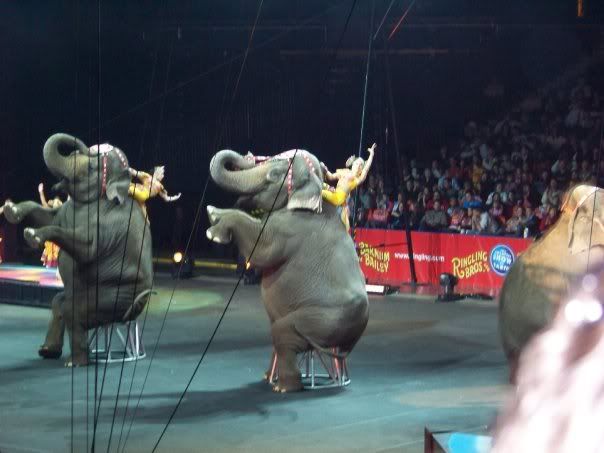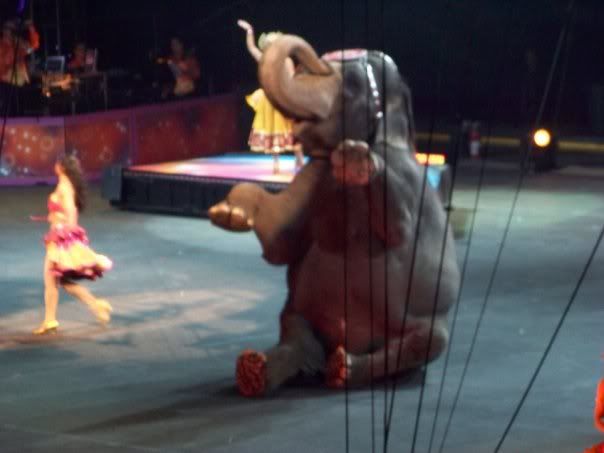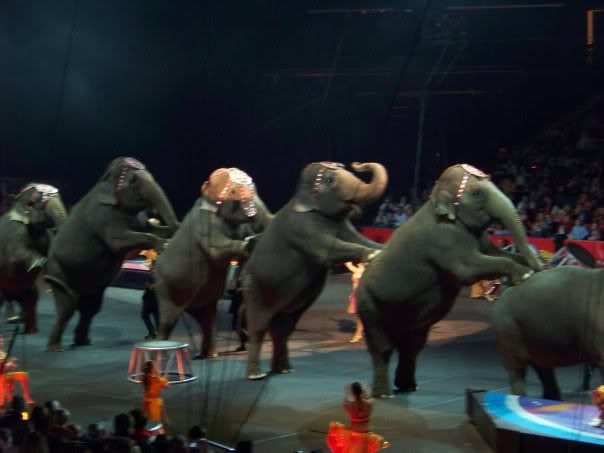 I was a little anxious for the tigers when it was time for their scene. They never skipped a beat with the trainer though and all did their tricks perfect. Amazing!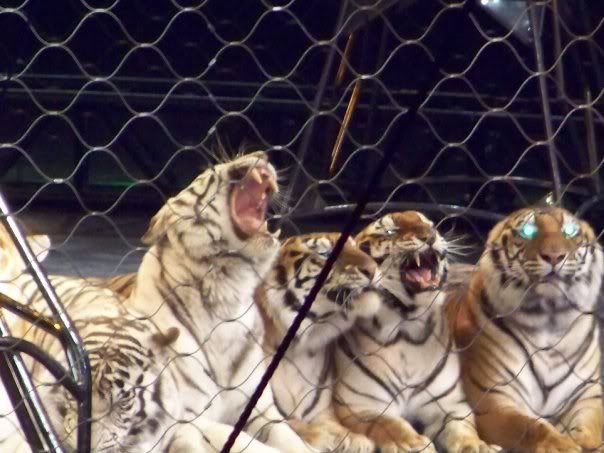 At the end was a huge parade and all the kids joined in and clapped their little hearts out!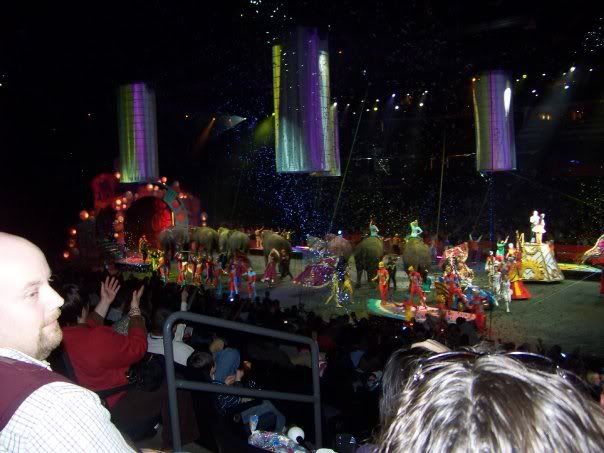 It was such a great experience for the whole family. My hubby and I were just into the show as much as the kids were. We definitely recommend this for a family outing 🙂
Check to see when the ZING ZANG ZOOM is coming to your area and use this special offer to get your tickets really cheap :).
A SPECIAL OFFER FOR YOU!
Purchase
 a
 4‐pack
  of 
tickets 
for 
only
 $44 
for
 weekday
 shows,
or
 receive
 $4
 off
 weekend
 tickets 
by 
logging 
on to 
www.ticketmaster.com
 and
entering 
the
 coupon
 code:
 MOM.
Also, be sure to get to the arena early to check out the All Access Preshow.
Step onto the arena floor and into The Greatest Show On Earth® at the All Access Pre-show! Come an hour before show time to join Clown College® and learn how to be a circus clown.
10 Reasons You Can't Miss the All Access Pre-show!
1) An amazing elephant paints right before your eyes.
2) Learn juggling, makeup and fun with the world famous Clown Alley.
3) See a one-of-a-kind special Ringling Bros®motorcycle as built by Orange County Choppers.
4) Meet the performers up close and get autographs.
5) Witness Klose's Performing Canines jump through obstacles and hoops.
6) Be amazed as Zingmaster Alex teaches magic to audience members.
7) See performers jump rope and do tricks on the low wire.
8) Watch the contortions and table juggling of the Chinese Qi Qi Har Troupe.
9) Try on actual clothes used in The Greatest Show On Earth.
10) It's FREE with your ticket, so get in on the fun!
What age was your children when they first went to the circus?

Full Disclosure: Our family was provided these tickets in exchange for this complete review. This review comes from my heart and the complimentary tickets did not persuade my views at all!