Do you remember those days where as a child you would exclaim "This is the best day ever!"? My girls exclaim several days as the best day ever and we all are exclaiming today as one of those days.
We loaded up the girls in the rental car and made our way to the big interstate here in San Diego. It was a little intimidating for us at first, but we were all stoked to get to our destination at San Diego Safari Park. After a short 40 minute drive from San Diego, we arrive with the warm California sun hitting our faces. L jumped out of the car and ran up to the ticket counter. She was ready to see the animals now.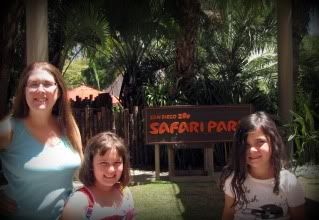 Thanks to San Diego Zoo, they signed us up for the Family Caravan Tour. Since we were a couple hours early, we went exploring. The Safari is spread out over 2,000 acres and so many things to do and places to see there. We were greeted with the beautiful birds as we walked into the Safari.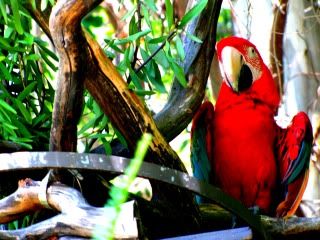 After talking to the birds and the birds just looking at us like we have lost our minds, we head over to our first stop of the day. The carousel. A childhood favorite of mine and you better believe hubby and I hopped right on board with the girls.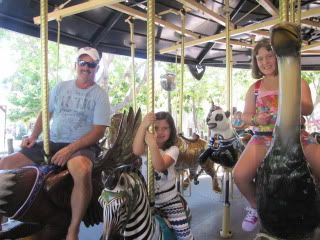 Lots of music and shows going on throughout the park and different times. You cannot help to stop and start tapping your foot and clapping your hands. OR, you can even pick up a drum.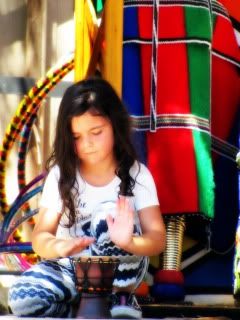 One of the amazing shows is acrobats from America's Got Talent. Pretty cool right? They are just as talented in person as on TV. M was very excited to see them since she remembered them from the TV show.
After putting all our musical talents out on the line, it was time to cool off with an amazing story teller. He really knows how to involve the audience and bring out lots of laughter. The girls enjoyed their rain instruments to see if they could make it rain. At the end of the show, did people get wet from the rain? I'll never tell!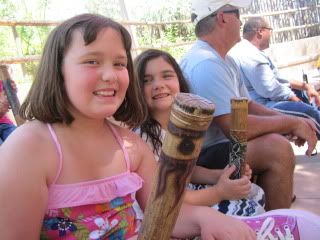 It was almost time now for our Caravan Tour, but we did have a few minutes to try our talent at hula hooping. M can do her some mean hula hooping now. Mommy dearest here, not so great.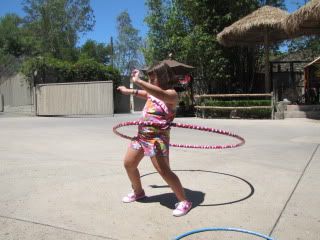 Put the hula hooping down, it was time to take our seats on the tour and travel to Africa. All the wildlife we got up close and personal with was out of this world.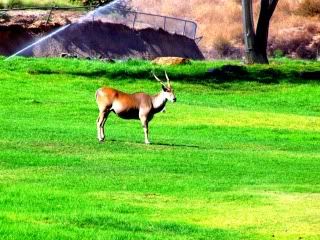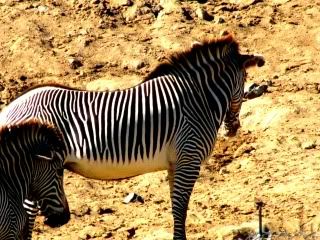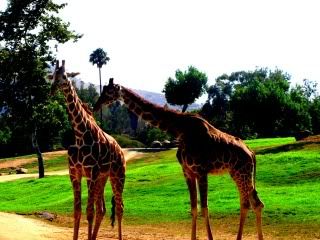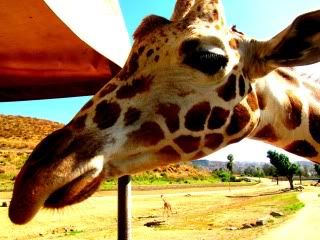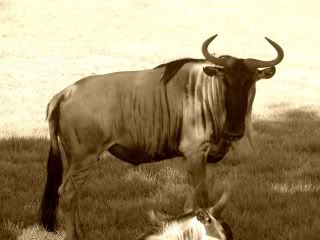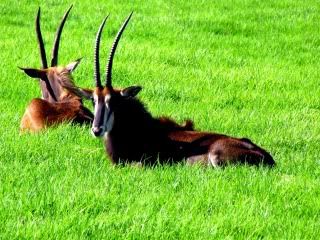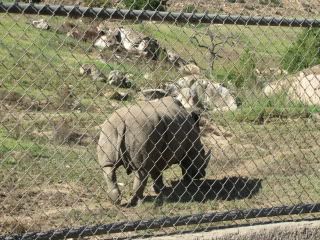 As you can see, we got pretty up close and personal with these animals. Especially, the giraffes. I went to feed one of the giraffe's and was trying to get it to move back in order to feed it, but it came closer with a kiss. The Same giraffe then went over the my husband to try and steal a kiss.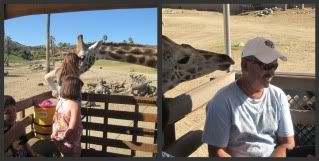 We were laughing so hard and never imagined in a million years we would get this experience. So cool! One of the ostriches out in the field had just laid an egg too and the girls were able to hold it. The egg was VERY heavy.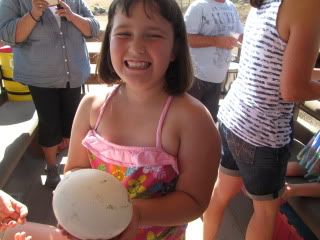 As you can see, what a fun experience. With the help of our best ever Tour Guide Jeane, this trip truly was a best day ever kind of day. The girls were so intrigued and excited the entire time. The weather was cooperative as well. It was a fantastic family adventure that left you with lots of smiles, laughs and great deal of information. I would add the Safari Park to your itinerary, you will not be disappointed.
Disclosure: San Diego Zoo provided our tickets so we could accurately review the Safari Park. This post is not compensated. All thoughts and opinions are of my own.