We hopped on a jet this morning very early and made our way to the beautiful and sunny San Diego, California.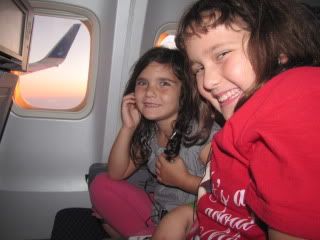 Each day this week, we will be coming to you live with a family friend kids place to visit in San Diego. You will want to stay tuned as we have a fun week planned. Today, we went on a fun adventure that has you climbing the stairs to take your seat on a boat but you end up standing up on the boat in the water. That is right, this is a boat that has wheels and drives on the road and also goes into the water. We were not quite sure what kind of adventure we were in for, but it is one that we were really looking forward to.
Come along on the journey of the San Diego Seal Tour…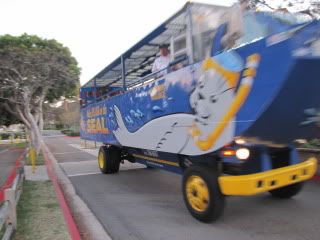 Guess what is so great about this boat? No matter how many holes the boat happens to get, it will not sink. Now, if that doesn't give you peace of mind, I am not quite sure what will :).
The Seal was built in upstate NY at the cost of $250,000. It is powered by biodiesel fuel which helps the environment all around us. The Seal will only go 5mph in the water. We started our journey on pavement to the tune of Gilligan's Island Music. Cue the radio…
We took a drive-by the ship that was in the Pirates of Caribbean.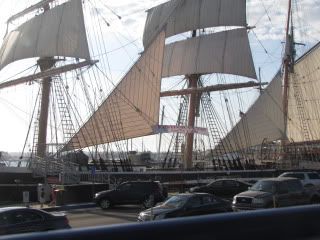 Then we pass through the historic district of Little Italy.
San Diego's Little Italy is different. A stable ethnic business and residential community, since the 1920′s; Little Italy today represents Downtown San Diego's oldest continuous neighborhood business district. At one time, more than 6,000 Italian families lived in Little Italy and toiled to build San Diego into the center of the world's tuna industry.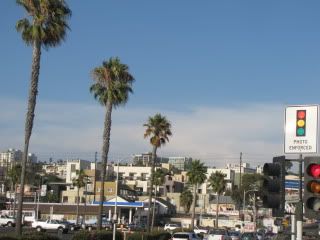 We are cruising down the streets of downtown San Diego with our hair blowing every direction. The beautiful California sun hitting our faces.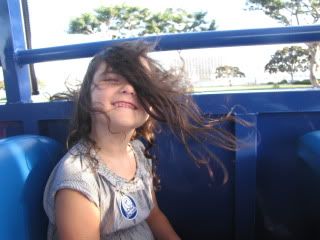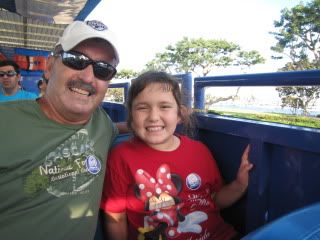 It is time to kick up our wheels and head into the beautiful blue water.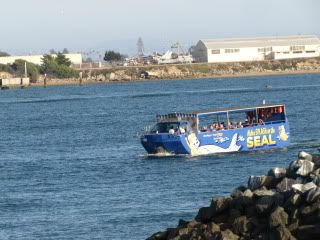 The views are so breathtaking and look like views from a post card. Pinch me, are we really experiencing this in real life?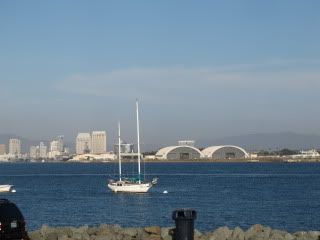 We are greeted by some curious visitors, sea animals. L was filled with all kinds of smiles and the whole family was on their feet. This was exciting!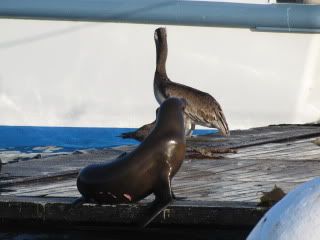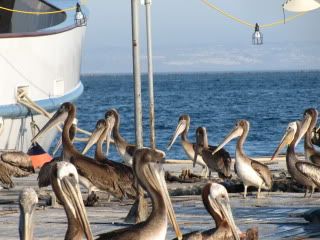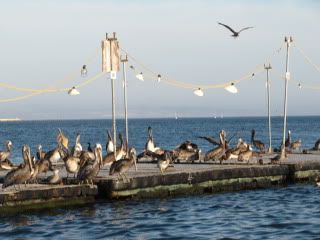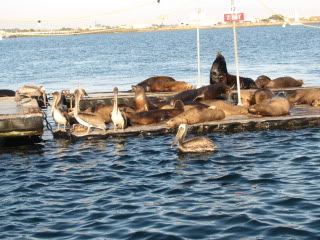 Then all of a sudden, all around us were dolphins diving in the water.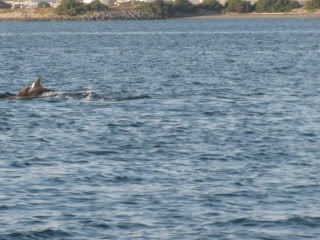 Take a short peek:
We ended it all with this beautiful sunset as we walked back to our room.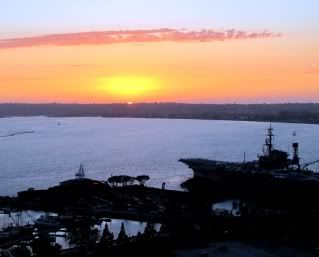 This is definitely on the must-do family list. The entire family had an amazing time!
Disclosure: We were provided tickets for our review. We were not compensated for this post. All thoughts and opinion are of my own.