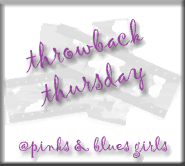 I had professional pictures done when I was pregnant with Madisyn my oldest daughter. I wish I would of had them done with Lyndsee. I always wanted one of Madisyn looking up at my belly :(.
Here I am at 32 weeks with Madisyn: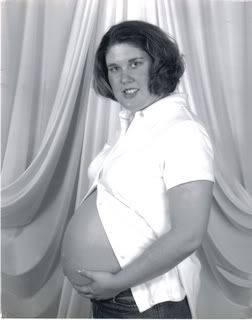 And one I took of myself at 32 weeks with Lyndsee.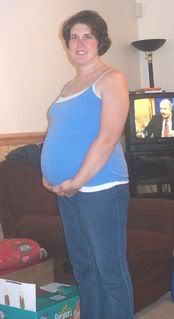 Boy my hair has really grown huh? hehe. I think this is the longest my hair has ever been. I loved seeing my belly grow. I miss being pregnant sniff sniff!