Can you believe I have our Christmas Card picture completed and our cards ordered already? It was so easy with Tiny Prints. This is the first time I have ever used Tiny Prints and the process was very stress free. I knew they would have a huge selection, but until I started strolling through, I just didn't realize how many selections there were. There is honestly a type of card for every family.
We chose a Tri-Fold card this year since we had a family shoot and I wanted to use more than one picture. The snowflake simplicity: tree green is the style we chose to best fit for our pictures. I am so in love. As you can see from the sample online, there are two photos on the front and then 3 photos on the back.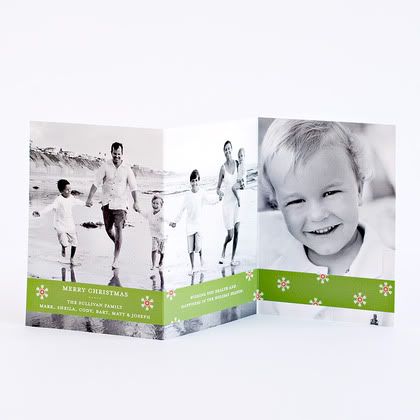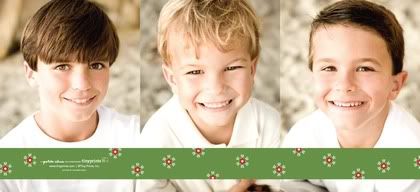 The quality, the design, the overall feel has just blown my family away. This by far is our best Christmas card ever. I am just so proud and cannot wait to show it off here on the blog, but I need our family and friends to receive their card before it is spoiled here on the blog! I believe Tiny Prints has just gained a fan for life.
Tiny Prints provides simple, modern and unique stationery from Christmas cards to personalized greeting cards to thank you cards and even business cards. Offering exclusive designs from the nation's top designers, easy card personalization, a powerful preview engine and top-notch customer service and paper quality, their designs have been lauded by numerous television networks, publications and celebrities. With Tiny Prints by your side the Holidays will be a cinch! They offer perfect party invitations for every occasion and memorable personalized photo-gifts like notebooks, photo-books and calendars.
Would you like to receive your Christmas Cards from Tiny Prints this year? They have a review program going on and I would like to invite you to apply. You will not be disappointed!
Thank you Tiny Prints for making our Christmas even brighter by providing us with 75 cards. You rock!