My girls are really enjoying their Christmas Movies. Each year we buy new movies to add to our growing collection. I wanted to share some of the top ones my girls are watching oh say ten times a day!
1. Veggie Tales Christmas Holiday Pack – Two great shows and Two music CDs in one package! This collection included the DVD titles The Toy That Saved Christmas and The Star of Christmas. My girls have enjoyed this holiday pack so much and yes, hubby and I will admit, we catch ourselves watching it a lot as well. VeggieTales also includes some very fun Christmas music, 29 songs as a matter of fact. They CDs are from The Incredible Singing Christmas Tree and A Very Veggie Christmas!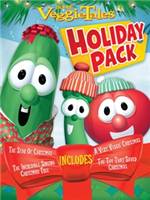 2. Olivia: Merry Christmas Olivia – This is a compilation of eight episodes from the hit Nick Jr. television show "OLIVIA" that is sure to spread holiday cheer. Parents and their little ones can take part in Olivia's adventures as she performs an ice show with friends, trails an abominable snowman, dreams of being Santa and more!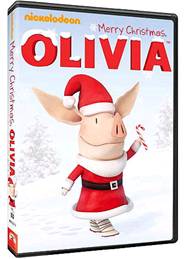 3. Barbie A Christmas Carol – This is such a fun spin on the old traditional movie "A Christmas Carol" from Charles Dickens. Barbie and Kelly are preparing for the Christmas Eve fundraiser and then Kelly begins complaining. She feels as the fundraiser is interfering with the family's annual Christmas Eve celebrations. Barbie starts telling Kelly the "Christmas Story". The movie really demonstrates to the kids how we need to all be caring and compassionate. Great movie indeed for this time of year!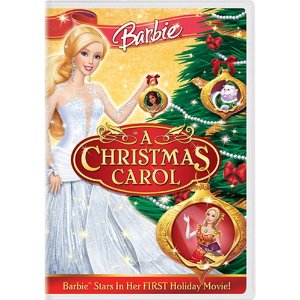 4. The Original Christmas Classics – My all-time favorites since I was a little girl. I loved gathering around the TV and watching "Frosty the Snowman," "Rudolph the Red-Nosed Reindeer," "Santa Claus is Comin' to Town" and "Frosty Returns" every Christmas season. Now the girls get to watch everyday. The shows have been created for Blu-Ray players now. The effects are so cool. Definitely a must watch this holiday season. Did you know that "Santa Claus is Comin' to Town" is celebrating their 40th anniversary this year? Pretty cool!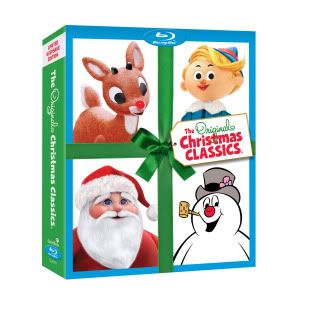 5. Polar Express – We could totally watch this movie everyday. Bring on the hot chocolate, jingle bells and we are good to go for movie night. Kids of all ages will enjoy this movie and parents will enjoy it just as much. A little boy is awake on Christmas Eve listening for Santa's sleigh bells, he hears though a thunderous roar. He immediately runs outside and is greeted by The Polar Express. You will so enjoy this one if you have not watched it yet. If you have watched it, you will know it is a new holiday favorite each year!